"Anecdotal" story from DrD (CYDY-YMB) Here's


Post# of 105439
Posted On: 09/11/2021 7:15:22 PM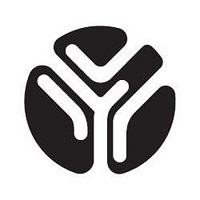 "Anecdotal" story from DrD (CYDY-YMB)

Here's my anecdotal story update:

My patient with end stage cancer who was on the brink of death , unresponsive for 2 days , with markers in the 200k range and
Primary tumor and Mets that had doubled and tripled in addition to cachexia and IV hydration only .
After 7th dose with LL is now having lunch at a restaurant with their teenage kid
Markers down by 90%
All tumors have shrunk by 67% including the primary tumor that had never responded to any chemo and was inoperable . Hemoglobin is back to normal range !
Since I personally nor his onco doc have ever seen or heard of a case like this having this turnaround on monotherapy of any medication we definitely ascribed the results to LL . It's astounding and Real .

Added by DrD.
I'm not onco .
I was called in on the case as the patient requested me for a consult having to do with my surgical specialty ( patient was my patient previously for years )
I recommended LL to the patient and family . I'm just stunned at the results and am in communication with the onco doc and others involved in the case . The onco doc is the one writing the paper . As soon as I know where it's being published I'll keep you posted . But suffice to say that I'm both elated and angry at this point . It's really hard to have this kind of first hand knowledge about a medication that can do this and not be able to have access for other patients unless they fall under the parameters of right to try or compassionate care . But there are many people suffering unnecessarily at this time and on their way to hospice . It's been quite a journey .

(26)

(0)
CytoDyn Inc (CYDY) Stock Research Links



---