Friendable Inc. (FDBL) Releases New Online Shoppin


Post# of 323
Posted On: 09/03/2021 4:06:18 PM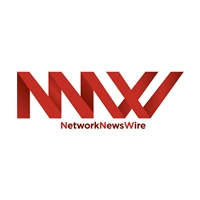 Friendable Inc. (FDBL) Releases New Online Shopping Experience for the Fan Pass Platform, Along with an Exclusive Membership for Artists, the "Artist Pro" Offering
- The shopping experience was part of the company's 120-day plan, featuring AI technology to maximize company revenues, artist exposure and merchandise sales
- The company also released a suite of Artist Pro services available for a monthly membership fee of $8.99, boosting artists access to data, analytics and overall exposure on the Fan Pass Platform
Friendable (OTC: FDBL), a mobile technology marketing company focused on the development and identification of products, services, and brand opportunities with mass-market potential and scalability, has released its new shopping experience for its Fan Pass Livestream platform. The new shopping experience has been developed and enhanced to maximize the company's revenues, artist exposures, and merchandise sales.
The online store offers features, design, and navigation upgrades to elevate each of the artists on the platform, providing them with greater visibility and the opportunity for increased sales. The store's new and enhanced technology will continue to track, target, and re-target fans that have visited an artist's store but have not made their first merchandise purchase. The technology is maximizing the opportunity to generate repeat customers and future buyers.
The completed list of enhancements includes creating the new UI and shopping experience, the integration with version 2.0, the addition of more exclusive products, recommended feature products, and the capability for fans to search for and purchase artist merchandise across all musical genres.
"Complementary to the design of version 2.0 of our Fan Pass platform, we have long-desired to update and dial-in the efficiency of our e-commerce storefront. With this upgrade complete, we can check another box in our previously announced 120-execution plan," Robert A. Rositano Jr., CEO of Friendable, said (https://nnw.fm/lA2Fs). "Our roadmap to increase monetization and revenue opportunities is flagged with huge milestones."
In addition to the new shopping experience, a new suite of monthly services is being integrated, called "Artist Pro." Fan Pass is currently testing this service with independent artists on the platform and newcomers at initial signup. The platform is incorporating user feedback and forward-thinking marketing strategies, including:
- Merchandise store activation and set up
- Custom merchandise design
- VIP all-access subscription
- Promotion of all scheduled events
- Advanced analytics and fan data access
The "Artist Pro" is available for a monthly fee of $8.99. Multiple new features will be rolled out with the pipelines, including direct reporting from the artist's dashboard.
For more information, visit the company's website at www.Friendable.com.
NOTE TO INVESTORS: The latest news and updates relating to FDBL are available in the company's newsroom at
https://nnw.fm/FDBL
Please see full disclaimers on the NetworkNewsWire website applicable to all content provided by NNW, wherever published or re-published:
http://NNW.fm/Disclaimer

(0)

(0)
Friendable, Inc. (FDBL) Stock Research Links



---