Friendable Inc. (FDBL) Continues 120-Day Plan; Exe


Post# of 323
Posted On: 08/24/2021 4:59:42 PM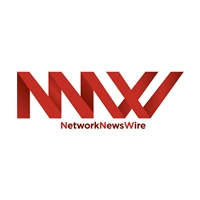 Friendable Inc. (FDBL) Continues 120-Day Plan; Executes Rebranding of Corporate Site
- Since its inception, Friendable's flagship offering, Fan Pass, has seen thousands of artists sign up on the platform and take advantage of additional perks available
- The company's 120-day plan has included upgrades to the UI/UX experience, rebranding, and new apps, which are available to download in both the Google Play and Apple Stores
- Last week, Friendable unveiled new artist and fan video trailers as the company prepares its digital marketing campaign for kickoff
The Fan Pass streaming artist platform, the flagship offering of mobile technology and marketing company Friendable (OTC: FDBL), offers artists various revenue streams by giving them a virtual stage where they can earn on live event ticket sales, merchandise sales, and artist contests. The platform has seen thousands of artist sign-ups since its birth in July 2020, and recently, an all-new app has been approved and made available for download by Google Play and Apple Stores for Android and iOS-based devices.
Continuing with the company's 120-day plan, Friendable has accomplished several milestones, including releasing the new Fan Pass user app and UI/UX experience to the app stores on its one-year anniversary. Earlier this month, Friendable announced its corporate rebranding to maximize the company's visibility and market position of the Fan Pass platform. The rebranding sets the foundation for Friendable's next phase of growth which was kicked off by the new app and website experiences for artists and fans.
When discussing Friendable and Fan Pass' year, Friendable's CEO Robert A. Rositano, Jr. talked about how growth had been one of the primary focuses. The success of that campaign has led to faster-than-expected growth in terms of the number of users signing up (https://nnw.fm/2vrRJ).
"We quickly moved to accomplish two ancillary goals: 1. Support the platform through cohesive message, business model, and strategy; 2. Adjust the development of version 2.0 to deliver a superior platform to artists and fans," Rositano explained. "Now, clearly communicating who we are and what we do is hugely important as we focus on building a big business in this rapidly growing marketplace and prepare to ramp-up advertising efforts for both artist and fan acquisitions."
Having begun with the platform's upgrade to 2.0, the focus has now been shifted to the company's digital media assets. Most recently, Friendable released two new video trailers designed to showcase the Fan Pass platform and entice both artists and music fans worldwide, prompting an increase in sign-ups (https://nnw.fm/Lz1yQ). Ultimately, Rositano hopes that the trailers will help encourage fans and artists into taking advantage of the seven-day free trial – a conversion metric they plan on watching intently.
The Fan Pass platform is unlike any other, offering a place where artists can showcase their talent and content, while their fans come together in one place to support the music they love. The Fan Pass "VIP All Access" experience provides fans with:
Access to live performances and online concerts
Backstage meetups with artists – before, during, and after the show
Livestreams and studio sessions
Behind-the-scenes footage of music video and photoshoots
Special interviews and one-on-one videos
Streams that highlight the artists' daily lives
The experience is available to fans at a subscription price, paid monthly or purchased annually. Fan Pass is free for artists to sign-up and offers paid specialty services, including merch designs, marketing materials, and artist/band logo design opportunities. The pricing for these services starts at $45.
Friendable also signed a Letter of Intent ("LOI") with Santo Blockchain Labs and Santo Mining Corp. (OTC: SANP) to develop global entertainment and musical artist-driven non-fungible tokens ("NFTs"). NFTs are a unit of data stored on a digital ledger (blockchain) that certifies the asset is unique and not interchangeable. The company believes that NFTs will provide an additional revenue stream for the artists, Friendable, and Santo Blockchain.
For more information, visit the company's website at www.Friendable.com.
NOTE TO INVESTORS: The latest news and updates relating to FDBL are available in the company's newsroom at
https://nnw.fm/FDBL
Please see full disclaimers on the NetworkNewsWire website applicable to all content provided by NNW, wherever published or re-published:
http://NNW.fm/Disclaimer

(0)

(0)
Friendable, Inc. (FDBL) Stock Research Links



---