Friendable Inc.'s (FDBL) Fan Pass App and Video


Post# of 323
Posted On: 08/19/2021 4:23:21 PM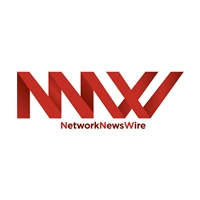 Friendable Inc.'s (FDBL) Fan Pass App and Video Trailer Roll-outs Herald New Era of Music for the Masses
- Entertainment technology innovator Friendable is pioneering a platform that boosts artists' ability to brand and market themselves as well as fans' ability to discover, follow and interact with artists
- Friendable's Fan Pass platform has been approved by both the Apple App and Google Play stores, making it available now for download to mobile devices
- Friendable has signed thousands of Fan Pass artists to its platform during the past year, and is open to musicians at all levels of professional development
- As the company moves to shore up its revenue projections, it is also preparing to develop a series of NFTs for their artists, fans and digital collectors
Marketing and mobile entertainment technology innovator Friendable (OTC: FDBL) is honing its music for the masses platform, following up on an Aug. 5 announcement that its Fan Pass livestream app was approved by both Apple and Google stores with the Aug. 11 rollout of video trailers that show the company's focus on serving music artists and their fans, existing and new.
Friendable's company mission to put its Fan Pass platform on a path to becoming "the world's #1 fan experience app" means introducing a platform that helps musicians brand themselves creatively and get their content in front of fans, thanks in part to a dedicated team of social broadcasters deployed to supplement livestream concerts with exclusive interviews and behind-the-scenes content as well as VIP experiences for fans.
The Fan Pass app is now available for download on mobile devices worldwide, as well as accessible via the desktop web application, according to the company. The platform includes opportunities to have instant access to favorite artists, prompts for new artist offerings and event scheduling, merch shopping, video delivery on demand, and upgraded artist dashboard featuring tools to organize performances, ticketing and fan-to-artist tipping, among other features.
"Today, we achieve a tremendous milestone as we welcome our existing artists and fans to an entirely new platform and experience and prepare to push the Fan Pass brand to the masses with our next set of marketing and awareness initiatives," Friendable CEO Robert A. Rositano Jr. stated (https://nnw.fm/GMclW). "Collectively, our team, artists, fans, partners and shareholders have delivered valuable insights, which have produced what we believe is a superior platform for artists at every level of their careers and for the fans who love them or are waiting to discover them."
The new trailers showcase the Fan Pass platform both from an artist standpoint as well as a fan standpoint.
"Now that we have successfully released version 2.0 of our Fan Pass platform, along with updating all brand messaging and websites, our focus has turned toward our digital media assets and delivering a campaign that converts to downloads, artist registrations, merchandise sales and fan subscriptions," Rositano added (https://nnw.fm/yLXji).
The upgraded 2.0 version of the platform's release coincides with the anniversary of its introduction a year ago. Having met a number of milestones over the past few months, Friendable is now moving into its next phase of growth, which includes converting artists and fans into fee-based service offerings, merchandise sales and generally metrics that show how the company's revenues are growing and what the Company believes its projections will be over the next few years.
Among the company's planned innovations are non-fungible token ("NFT") offerings and contests geared toward the fans.
NFTs are becoming a particularly popular avenue for monetizing fan interactions with artists — music artists beginning to take on a significant share of the trending enterprise. NFTs involve creating and selling digital rights as collectibles that can be traded in a potentially appreciating market.
In April, Friendable announced a letter of intent with Santo Blockchain Labs and Santo Mining Corp. (OTC: SANP) to develop the musical artist-driven NFTs (https://nnw.fm/Jiaxh).
For more information about Friendable or the Fan Pass platform, services and offering, visit the company's websites at www.Friendable.com or www.FanPassLive.com.
NOTE TO INVESTORS: The latest news and updates relating to FDBL are available in the company's newsroom at
https://nnw.fm/FDBL
Please see full disclaimers on the NetworkNewsWire website applicable to all content provided by NNW, wherever published or re-published:
http://NNW.fm/Disclaimer

(0)

(0)
Friendable, Inc. (FDBL) Stock Research Links



---