Friendable Inc. (FDBL) Announces Successful Launch


Post# of 323
Posted On: 08/09/2021 5:26:13 PM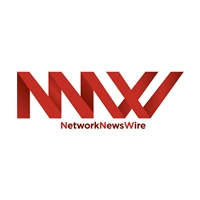 Friendable Inc. (FDBL) Announces Successful Launch of Fan Pass Streaming Artist Platform's Version 2.0
- The updated Fan Pass platform features a slew of upgrades including an updated web design and an enhanced user interface/user experience
- The monthly subscription for fans to access the Fan Pass platform is less than a digital download, only $2.99 per month for an All-Access VIP experience
- The company plans to add NFTs to its offering and has a signed Letter of Intent with Santo Blockchain Labs and Santo Mining Corp.
- Fan Pass will continue to monetize livestream events, merchandise and fan subscribers — increasing revenue opportunities for the artists who sign up for the platform
Mobile technology and entertainment company Friendable (OTC: FDBL) released an updated version of its Fan Pass artist livestreaming platform to the app stores on July 24, 2021, exactly on the one-year anniversary of the platform. The corporate milestone includes the delivery of version 2.0 of the platform, making it available on Google Play and the Apple Store.
The new version offers an all-new UI/UX experience, updated feature sets for the artists and fans, and accelerates the onboarding process and dashboard features. Version 2.0 also includes an updated and refreshed web design.
"Our talented development team worked hard to release v2.0 on the anniversary of our original launch. We believe there are more good things to come as artists currently using our platform discover how we've improved their ability to monetize livestream events, merchandise and fan subscribers," Friendable CEO Robert A. Rositano Jr. said, commenting on the release (https://nnw.fm/2WEWc). "We expect the new features to also reach artists and fans who have not yet experienced our exciting app as we continue to rapidly meet the demands of our growing userbase."
The Fan Pass team is available to help guide artists through the complex process of making a name for themselves. They can do this without the complications and legal hurdles that are present when working with a record label.
By leveraging the now available Pro Services, artists are able to build their brand, attract more fans and earn income as a musician with quality artist logo graphics and merchandise designs. Pro Services are easily navigated, with any artist interested being required to first fill out a form, which contains a short survey. Next, designers create a few designs based on the artist's inspiration and send them the drafts for approval. Once approved, the graphics are delivered to the artist. Artists can get started by visiting
https://proservices.fanpasslive.com
. Pricing begins at $45 for basic social ad designs to promote the next three artist events.
Fans can access their favorite artists on the platform by paying a monthly fee ($2.99), which costs less than a digital download. The All-Access VIP experience provides fans with access to:
Live music and online concerts
Backstage meetups — before, during and after live streams
Livestreams and studio sessions
Behind-the-scenes footage of music videos and photoshoots
Special interviews and one-on-one videos
Streams that highlight the day in the life of the artist
Fans have access to browse upcoming events, shop merch, search by genre, and interact with other fans and artists. Fans can view notifications and discussions while watching their favorite artists in one spot. Above all else, fans can feel good supporting the independent artists they love.
As part of its strategy to continue to increase revenue-generating opportunities for its members, Fan Pass plans to add non-fungible tokens ("NFTs") to its offering. NFTs are a unit of data that is stored on a digital ledger (blockchain) and certifies that a digital asset is unique and not interchangeable. NFTs are representative of items such as photos, videos, audio, and other types of digital-based files. Friendable has already signed a Letter of Intent ("LOI") with Santo Blockchain Labs and Santo Mining Corp. (OTC: SANP) to develop global entertainment and music artist-driven NFTs, as well as a dedicated "Fanpasscrypto" marketplace.
For more information, visit the company's websites at www.Friendable.com or www.FanPassLive.com.
NOTE TO INVESTORS: The latest news and updates relating to FDBL are available in the company's newsroom at
https://nnw.fm/FDBL
Please see full disclaimers on the NetworkNewsWire website applicable to all content provided by NNW, wherever published or re-published:
http://NNW.fm/Disclaimer

(1)

(0)
Friendable, Inc. (FDBL) Stock Research Links



---