Friendable, Inc. (FDBL), Its Technology, Innovatio


Post# of 323
Posted On: 07/29/2021 4:11:30 PM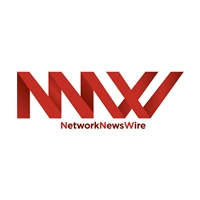 Friendable, Inc. (FDBL), Its Technology, Innovation, and Commitment to Artists
- The single biggest slice of an artists' earnings (28%) comes from touring, meaning live performances, and, with the pandemic, artists were restricted in doing live shows
- Friendable addresses this with its Fan Pass platform, allowing artists to make money from virtual events, video content views, artist contests, merchandise sales, and even ticket sales
- Friendable continues to innovate and leverage technology to address the new challenges that artists face
As of early 2020, touring, shows, and live performances accounted for much of an artists' earnings, at 28%. This was closely followed by teaching at 22%, salaries at 19%, session playing at 10%, and then composing and songwriting at 6% (https://nnw.fm/rb41l).
With the growing challenges associated with live performances and shows, artists are exploring new ways to deliver the same experience to their audience and make money from it. Virtual experiences prove to be more appealing to artists given how well they have taken up different social media platforms and their websites.
So far, numerous platforms have presented a compelling value proposition for artists and how they can make money. However, very few stand out as much as Fan Pass does.
Friendable (OTC: FDBL) is a mobile technology marketing company focused on developing and identifying products, services and brand opportunities with mass market potential and scalability. Friendable has since removed the social dating app from the app stores and has pivoted its business focus to Fan Pass, the livestream artist platform. Launched July 24, 2020, the Fan Pass livestream platform has proven to be invaluable for artists and fans alike as performances shifted from the stage to the screen (https://nnw.fm/JMXjl).
At the core of Friendable's Fan Pass platform, the company is committed to connecting fans to their favorite artist. Doing so allows the artist to make money from their art and brand. More importantly, they do this virtually and while breaking the mold of the traditional music industry.
In April 2021, Friendable announced that it would offer Non-fungible Tokens ("NFTs"), a unique addition to its product and service offering (https://nnw.fm/nsBQO). Each NFT offered would represent a unique opportunity for the artist and any other parties involved to monetize and seek other opportunities with brand sponsors and retail brands.
The NFT addition allows artists to increase their value through multiple limited-edition releases dependent on availability and exclusivity. This means fans can enjoy exclusive privileges such as access to the artist or limited-edition merchandise, while the artist can make money from their art and their brand.
As of July 2021, Friendable had over 5,000 Fan Pass artist sign-ups, a massive milestone for the company (https://nnw.fm/naJU1). Additionally, on July 24, 2021, the company submitted its Fan Pass version 2.0 Livestream artist platform to the Apple App and Google Play Stores, which shows its commitment to innovation and the use of technology to appeal more to artists. Even as these signify the company's growth, they also show that artists appreciate the value that Friendable is offering and the opportunities it presents for their revenue and overall brand growth.
As time progresses, Friendable continues to strengthen its commitment to further innovating and building its product line, thereby bringing even more value to the audience and, most importantly, the artists. The company also continues to leverage technology to achieve this and has made incredible achievements so far. It continues to prioritize the artist as it seeks to address the new challenges they continue to face as time progresses.
For more information, visit the company's website at www.Friendable.com.
NOTE TO INVESTORS: The latest news and updates relating to FDBL are available in the company's newsroom at
http://nnw.fm/FDBL
Please see full disclaimers on the NetworkNewsWire website applicable to all content provided by NNW, wherever published or re-published:
http://NNW.fm/Disclaimer

(0)

(0)
Friendable, Inc. (FDBL) Stock Research Links



---