420 with CNW — Senator Files Bill to Protect Lic


Post# of 32
Posted On: 07/22/2021 5:11:21 PM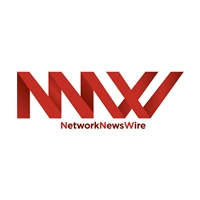 420 with CNW — Senator Files Bill to Protect Licensed Marijuana Extractors from Eviction
Although the past decade has seen America's state legal cannabis industry experience major growth, federal law has consistently held the sector back. Cannabis is classified as a Schedule I controlled substance, and this classification has been a constant barrier for both businesses in the cannabis space and the clients they serve. Fortunately, an increasing number of lawmakers have noticed the plight of the cannabis sector, which has provided states with millions of dollars in tax revenue, and they have been working to give the space more protections.
After an affordable housing bill failed to advance in Congress last month, Senator Jeff Merkley again introduced a bill that includes a provision preventing landlords from evicting state-licensed people who manufacture cannabis extracts. The bill, whose language is identical to the bill filed last month, has a "just causes for eviction" section containing common reasons for eviction, including defaulting on rent and causing significant property damage. It also lists "manufacture of a cannabis extract" as a legal reason for eviction, adding that tenants who hold a manufacturing license under federal, state or tribal law are exempt.
However, the bill does not provide any protections for tenants who take part in other state-legal cannabis-related activities such as possession. Curiously, the bill contains language that states that manufacturing, delivering or possessing controlled substances is enough grounds for eviction. Since cannabis is technically a controlled substance according to federal law, some landlords could choose to defer to federal law rather than state law and evict tenants who perform any of the aforementioned actions.
The inclusion of language offering protections for individuals who take part in state-legal cannabis activities in an affordable housing bill will definitely make cannabis reform advocates happy, but it may very well be inconsequential. This is because eviction proceedings tend to be handled at the state level; the assumption is that courts would turn to state law when dealing with eviction cases that concern cannabis.
Additionally, the chances of an individual being licensed by the state to perform cannabis manufacturing activities at their premises are close to zero. As such, it is not clear just how impactful the provision for manufacturing licenses would be if the proposed policy becomes law.
The comprehensive housing bill, which contains the cannabis provision, aims to correct the pitfalls of America's housing policies and funding by addressing systemic disparities and obstacles and ensuring every American, especially the most vulnerable, has an equitable outcome.
The entire cannabis industry, including companies such as Red White & Bloom Brands Inc. (CSE: RWB) (OTCQX: RWBYF), may regard the rolling back of restrictions on housing as a bonus in the drive to see the cannabis industry federally legalized and given equal treatment as other legal sectors.
NOTE TO INVESTORS: The latest news and updates relating to Red White & Bloom Brands Inc. (CSE: RWB) (OTCQX: RWBYF) are available in the company's newsroom at
https://cnw.fm/RWBYF
Please see full terms of use and disclaimers on the CannabisNewsWire website applicable to all content provided by CNW420, wherever published or re-published:
http://CNW.fm/Disclaimer

(0)

(0)
Red White & Bloom Brands Inc. (RWBYF) Stock Research Links



---