FingerMotion Inc. (FNGR) Releases Q1 2022 Reports


Post# of 38
Posted On: 07/22/2021 4:23:05 PM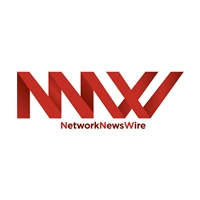 FingerMotion Inc. (FNGR) Releases Q1 2022 Reports Showing Continuing Upward Growth Trend
- FingerMotion (FNGR) a rapidly evolving tech company serving markets in China, announced its financial results for the period Q1 2022
- The company generated $6.00 million in revenue, representing the fourth consecutive quarter of record revenue
- The Telecommunications Products & Services (mobile recharge platform) and the SMS & MMS texting service sectors continued to show strong growth
FingerMotion (OTCQX: FNGR) is a rapidly evolving tech company focused on its core competencies of mobile payment and recharge platform serving markets in China. The company announced its financial results for the period Q1 2022. Sectors that continued to show an upward growth graph are the telecommunications Products & Services (mobile recharge platform) and the SMS & MMS texting service (https://nnw.fm/GhDsF).
Here is a Financial Summary for the first quarter ended May 31, 2022:
FingerMotion stood with $789,752 in cash, a working capital surplus of $2,352,502 and a positive shareholders equity of $1,455,643, on May 31, 2021;
The company generated a revenue of $6.00 million (includes SMS & MMS, Telecommunications Products & Services and Big Data businesses);
The SMS & MMS businesses recorded a growth in revenue of $1.81 million or 77% compared to Q1 2021;
The Telecommunications Products & Services businesses recorded a revenue of $1.34 million or 341% compared to Q1 2021;
Revenues of $98,715 or 198% in Quarter over Quarter (Q4 2021 over Q1 2022) growth in Big Data;
The quarterly cost of revenue was recorded at $5.38 million which was an increase of $2.93 million or 120% compared to Q1 2021;
A quarterly loss of $909,506 was reported, which was an increase of $0.33 million or 57% compared to Q1 2021;
Basic and Diluted loss per share of $0.02;
The company's total assets were $8.61 million, Total Current Liabilities were $6.05 million and Total Liabilities were $7.16 million;
38,995,160 common shares were issued and outstanding as of May 31, 2021.
Martin Shen, the CEO of FingerMotion said that the first quarter generated $6.00 million in revenue and represented the fourth consecutive quarter of record revenue. If the surge continued, the company revenues may exceed US$24 million for FYE 2022. He further stated that it was the second consecutive quarter of Big Data revenues and they expected it to eventually outpace their other existing revenue streams.
With offices in Hong Kong, Shanghai, and New York, FingerMotion is developing additional value-added technologies to expand its user base in China and other regional markets.
For more information, visit the company's website at www.FingerMotion.com.
NOTE TO INVESTORS: The latest news and updates relating to FNGR are available in the company's newsroom at
https://nnw.fm/FNGR
Please see full disclaimers on the NetworkNewsWire website applicable to all content provided by NNW, wherever published or re-published:
http://NNW.fm/Disclaimer

(0)

(0)
FingerMotion Inc (FNGR) Stock Research Links



---