Trading Summary - July 21. All OTC market top t


Post# of 4264
Posted On: 07/21/2021 6:18:51 PM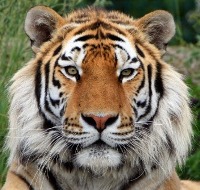 Trading Summary - July 21.
All OTC market top traders were again busy all day on dip / surge runners $INCC and $ENZC
and
reloading $SFLM
- with
no time to even look at games on $EVSV
apart from
put more bids in depth
- some of which did fill.
Overall, 146,390 shares were bought in the higher range
.0671
(.0621 on July 20)
> .0795.
Long-term top traders of $EVSV have been able to make $6-figures in profits since 2017
and will have less in it than they have made. My strategy in these circumstances is never to be without shares to trade on further surges - buying on the ask if necessary.
Only a very small percentage
of the
Unrestricted O/S
shares
remaining will owe traders a cost basis above .3000.

News - June 30. Enviro-Serv, Inc.
Enters Expanded Joint Venture Partnership for Second Straight Year With Michigan Outdoor Medical Marijuana Grow.

https://www.otcmarkets.com/stock/EVSV/news/En...?id=309592
We also had the following
important update
on June 23:
"EVSV investment community
we have excitedly deployed $135,000 of cash into 2 revenue producing ventures
over the last week.
Detailed news to follow soon
on these ventures
our #1 goal is to increase pps and shareholder value.
STAY CLOSELY TUNED"
Latest DD
- updated July 3, 2021 - here:
https://investorshangout.com/post/view?id=6174935
The
CEO
has been having
surgery recently
- according to one of the other main traders of $EVSV who keeps in contact with him.
He is out and about again now
so we
should start to see updates again soon.


(0)

(0)
Enviro-Serv, Inc. (EVSV) Stock Research Links



---
"Per Ardua Ad Astra" - "Through Adversity To The Stars"

A very apposite motto for those who trade successfully in the OTC market..

All posts are my opinion - trade at your own risk.