This is pure AI and I would gather is what Rory me


Post# of 23765
Posted On: 07/21/2021 4:55:53 PM
This is pure AI and I would gather is what Rory mentioned that was coming in July that would cement Verb as the leader in the space and leave a tsunami behind them.
Without a PR, 99% of traders don't know about it, but that is fine by me.
The penny app I mentioned before that one customer went to has AI, but it doesn't have VerbMail, VerbLIVE, Attribution or many of the other features of Verb. They might as well quit now.
Wonder if this new feature is an up charge? If so, yet another revenue stream.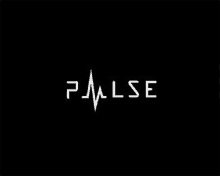 Was watching a Zac Hartley video. He's the guy that did the hour long video with Rory a few weeks ago. I like his style. Anyway, an ad for Clay pops up right before it plays.
You know, those annoying and non interactive ads. So I click on it because it cost him money for each click. He was peddling some $2,500 membership in 5 easy payments like how QVC does it. Hah, $2.5K for someone to tell me the a stock could go up or down? Save your money.
Was watching another video from Andre Williams. As I mentioned, he may not know much of anything about Verb, but I like watching his videos. He was talking on Sunday about how stocks shorted over 21% like verb are a great candidate for a short squeeze.
The short fee borrow rate was 39.48%. Heck when etrade called me once to borrow all my shares, they offered a fraction of that.
High short fee. Few shares available.
Me likely. Verb has already taken off. Not landing. Just gaining altitude until we reach space.
https://fintel.io/ss/us/verb
Was thinking last night about the presence awareness feature coming with VerbMail that is already in VerbCRM/Teams. Does anyone remember the company and CEO that watched a Verb video and someone from Verb texted him when he did. That CEO was blown away when it happened and quickly became a customer. This new feature that Verb already built is yet another game changer.
The number of game changing products and features almost overwhelms me
New and existing customers are going to need a cheat sheet or score card to keep track of it all. Investors too.

(20)

(0)
Verb Technology Company, Inc (VERB) Stock Research Links



---
"Do your own DD and don't get your investment advice off of a message board"
You got a complaint?
Make it loud and clear...
File a SEC Complaint