CNS Pharmaceuticals, Inc. (NASDAQ: CNSP) to Begin


Post# of 28
Posted On: 07/21/2021 4:25:32 PM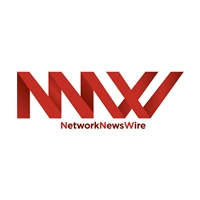 CNS Pharmaceuticals, Inc. (NASDAQ: CNSP) to Begin Patient Dosing in Berubicin Phase 2 Clinical Trial During Q3 2021, and Received Fast Track Designation from FDA

- CNS Pharmaceuticals has been granted FDA Fast Track Designation for Berubicin due to the serious unmet medical need for new GBM treatments
- Enrollment into the potentially pivotal study for Berubicin and glioblastoma multiforme ("GBM") in adults is already underway
- CNS Pharmaceuticals also secures additional funding of $4.7 million for pivotal study and operations into Q2 2022, adding to company's significant accomplishments in short time
CNS Pharmaceuticals (NASDAQ: CNSP), a biopharmaceutical company specializing in the development of novel treatments for primary and metastatic cancers of the brain and central nervous system, achieved several fundamental clinical, corporate, and regulatory milestones over the last couple of months, demonstrating the company's operational, financial, and strategic strengths and continuously de-risking its lead candidate Berubicin clinical program.
According to a company press release providing critical operational updates, the company has begun a pivotal Phase 2 clinical trial evaluating the efficacy and safety of Berubicin for recurrent adult glioblastoma multiforme ("GBM"). Enrollment in the clinical trial is already underway, with patient dosing set to begin in Q3 2021 (https://nnw.fm/TyAh2).
GBM is an aggressive type of brain cancer that is often difficult to treat. Most treatments only slow the progression of cancer and reduce the symptoms. Berubicin is a novel therapy for GBM and the first anthracycline to cross the blood-brain barrier and kill cancerous tumor cells in humans. The Phase 1 safety trial for Berubicin was conducted by another company 14 years ago. Since then, one patient has lived cancer-free, with two others seeing a reduction in tumor size by up to 80%.
With the serious unmet medical need for new GBM treatments, CNS Pharmaceuticals applied for and was granted FDA Fast Track Designation for Berubicin. The designation will enable more frequent interactions between the FDA and the company, expediting the development and review process for Berubicin. According to CNS Pharmaceuticals CEO John Climaco, receiving Fast Track Designation is a major achievement for the advancement of Berubicin for the treatment of the most aggressive, deadly and treatment-resistant type of brain cancer (https://nnw.fm/N9qD5).
"Patients have almost no meaningful options and thousands lose their fight against this terrible cancer every year. With this designation, we now have an accelerated pathway to approval for Berubicin and a clear opportunity to more expediently bring this potentially impactful investigational therapy to individuals battling this challenging disease," he explained.
In addition to the success of Fast Track designation and commencing enrollment in the clinical trial, CNS Pharmaceuticals has secured an additional $4.7 million in gross proceeds from the Company's ATM facility at an average price of $2.32. These proceeds help fund the ongoing clinical programs and have extended the company's cash runway to Q2 2022.
These developments are the latest of multiple achievements the company has reported since its original IPO in November 2019. These achievements include:
Obtaining orphan drug designation for Berubicin
Receiving approval of the Investigational New Drug ("IND") application
Designing a clinical trial that may support an accelerated pathway to registration
Manufacturing a clinical supply of Berubicin in both the U.S. and Europe under a dual-track strategy that addressed COVID-related restrictions on imports
"In a mere 18 months from our IPO, our laser focus on this program created a potentially pivotal study now open for enrollment, with patient dosing expected to commence at any time. With the addition of our recent Fast Track Designation for GBM, we believe we are poised to execute on our milestones ahead and bring a meaningful treatment to patients who suffer from this devastating and heretofore incurable disease," Climaco added.
For more information, visit the company's website at www.CNSPharma.com.
NOTE TO INVESTORS: The latest news and updates relating to CNSP are available in the company's newsroom at
https://nnw.fm/CNSP
Please see full disclaimers on the NetworkNewsWire website applicable to all content provided by NNW, wherever published or re-published:
http://NNW.fm/Disclaimer

(0)

(0)
CNS Pharmaceuticals Inc. (CNSP) Stock Research Links



---