Report Suggests That Copper Supply Shortage Loomin


Post# of 64
Posted On: 07/20/2021 4:53:06 PM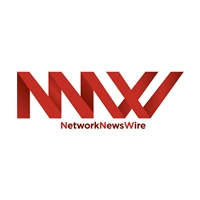 Report Suggests That Copper Supply Shortage Looming

Capitalight Research's maiden monthly publication, titled "Critical Metals for a Sustainable World" and focused on critical metals, suggests that by 2024, the present mine expansion wave will have culminated, with a huge forecasted gap in required mine supply of copper beginning by the second part of this decade.
Critical metals are essential to the economy and, in today's world, central to high-tech sectors. These critical metals include rare earth minerals and other metals such as lithium, gallium and platinum group elements.
The publication also anticipates LME cash prices for copper will average at $4.20 a pound this year and $3.96 a pound next year. This comes after copper hit record highs earlier in May when the metals was going for $4.88 a pound.
In addition, Capitalight, which is based in Toronto, asserts that trend prices for copper must remain above the long-term attractive levels or at about $3.50 a lb., in order to account for new mine development. The research group also predicts that the global demand for the red metal will expand by nearly 4% next year to roughly 25 million tons, adding that the metal's supply in the short term will be bumped up by newly established copper mines that are expected to begin production soon; those mines include the Timok mine, which is located in Serbia, and the Mina Justa mine, found in Peru.
Earlier this year, Ivanhoe Mines also began production of copper concentrate at its Kamoa-Kakula mine, located in the Democratic Republic of Congo. The 3.8 million ton per annum phase 1 copper project is now fully operational and is a joint venture between Ivanhoe and Zijin Mining, which is based in China. Ivanhoe is working towards phase 2 production capacity of the mine, which is scheduled to be fully operational by 2022's third quarter. Phase 2 will increase production to 7.6 million tons annually.
Other new projects which are currently under development, such as phase 2 of the Quebrada Blanca project by Teck Resources, will also boost the red metal's supply.
In addition, the report mentions that the demand for the red metal from electric cars, the energy storage field and renewable power projects may double to more than 8 million tons by 2025, noting that the price will be influenced more by the increasing demand associated with global decentralization and less by the short-term fundamental economic happenings in China, unlike in the recent past.
The anticipated supply shortage could provide added encouragement to sector players such as Excellon Resources Inc. (TSX: EXN) (NYSE American: EXN) (FSE: E4X2) to work toward extracting more copper in order to benefit from the possible price increase when the shortage manifests.
NOTE TO INVESTORS: The latest news and updates relating to Excellon Resources Inc. (TSX: EXN) (NYSE American: EXN) (FSE: E4X2) are available in the company's newsroom at
https://ibn.fm/EXN
Please see full terms of use and disclaimers on the MiningNewsWire website applicable to all content provided by MNW, wherever published or re-published:
https://www.MiningNewsWire.com/Disclaimer

(0)

(0)
Excellon Resources Inc. (EXN) Stock Research Links



---