420 with CNW – National Hemp Month: What You Nee


Post# of 74
Posted On: 07/20/2021 4:48:00 PM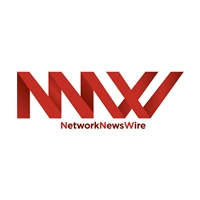 420 with CNW – National Hemp Month: What You Need to Know About This Celebration

After decades of prohibition, the 2018 Farm Bill legalized the cultivation and sale of industrial hemp and its derivatives. Less than five years later, hemp has become a booming industry: hemp lends itself to a wide variety of industries, from health and wellness and nutrition to textiles and construction. The global hemp industry is growing rapidly, with experts expecting it to be worth $36 billion by 2026.
But unbeknown to many, despite all the mainstream attention hemp has been getting, July is National Hemp Month, with July 17–23 being Hemp History Week. National Hemp Month was initiated by cannabis firm cbdMD on Feb. 4, 2019, to clear up the myths and misconceptions surrounding hemp-based products and promote their benefits. Conversely, Hemp History Week is hardly new, having been initiated nearly 11 years ago when Vote Hemp and the Hemp Industries Association felt that it was time to start celebrating hemp's rich history.
While most Americans only became aware of hemp once the 2018 Farm Bill legalized it and products made from hemp-derived CBD (cannabidiol) became increasingly popular, hemp has been part and parcel of America's history since before the country's founding. Back when the American colonies were under British rule, hemp products were in high demand, and soon Americans were manufacturing their own hemp products and steadily importing less from Britain. In the early 1700s, spinners and weavers from Ireland showed the locals how to make even finer hemp fabrics, and in 1765, the Boston Stamp Act led to the boycott of British products.
This left the supply of hemp products in the hands of the colonists, who were soon making clothes, paper, currency, ropes and even ship sails out of hemp. However, more than a century later, the Bureau of Prohibition outlawed hemp in the 1930s, a move that many historians suspect had economic and political ties to cotton, timber and cannabis. Hemp and cannabis were demonized in the public's eyes, often treated as the same plant, and until 2018, hemp was illegal.
National Hemp Month is aimed at teaching the public this rich history, especially regarding the important role hemp played in America's early days. On top of that, it is meant to spread word of hemp's environmental, sustainability and health benefits, its potential for regenerative agriculture, and how technological advancements have widened the scope of what hemp can do. While the hemp sector has made great strides since 2018, it still has a long way to go. cbdMD and the entire industry hopes that by increasing awareness of hemp's benefits, teaching its rich history and dispelling the myths surrounding it, hemp can regain some of the glory it once had.
This month provides an opportunity for all companies with an interest in the hemp sector, including Grapefruit USA Inc. (OTCQB: GPFT), to reflect on how far the industry has come and what more needs to be done to address the challenges it still faces.
NOTE TO INVESTORS: The latest news and updates relating to Grapefruit USA Inc. (OTCQB: GPFT) are available in the company's newsroom at
http://cnw.fm/GPFT
Please see full terms of use and disclaimers on the CannabisNewsWire website applicable to all content provided by CNW420, wherever published or re-published:
http://CNW.fm/Disclaimer

(0)

(0)
GOLDEN TRIANGLE VENTURES INC. (GTVH) Stock Research Links



---