Friendable Inc.'s (FDBL) Fan Pass 2.0 Arriving w


Post# of 222
Posted On: 07/14/2021 4:36:52 PM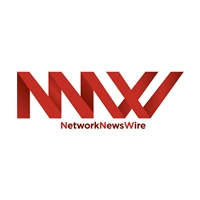 Friendable Inc.'s (FDBL) Fan Pass 2.0 Arriving with New Features and Upgrades
- Version 2.0 of the Fan Pass platform will be released on July 24, the first anniversary of Friendable's flagship offering that provides a virtual stage for artists and fans
- The new version has been created to enhance the user experience, benefiting both artists and fans who use the platform
- The latest version of the platform is a part of the company's 120-day plan, with CEO Robert A. Rositano Jr. pleased to unveil the platform's new design
- The 120-day plan also includes NFTs to provide additional streams of revenue
With the first anniversary of the Fan Pass platform on the horizon, Friendable (OTC: FDBL) is beginning to share details of the upcoming version 2.0 release at the end of July. The Fan Pass streaming platform is Friendable's flagship offering, providing artists with a virtual stage where they can perform, earn revenue, and engage with their fans worldwide. Through the platform, fans can connect and watch their favorite artists all from the comfort of their homes and connected devices.
The new version 2.0 of the Fan Pass platform has been created to enhance the user interface and experience, with upgraded and enhanced features that will benefit both artists and fans (https://nnw.fm/rQU2J). These upgraded features for artists include:
- Upgraded/integrated artist dashboard
- Ability to schedule video/audio on-demand
- Ability to ticket video/audio on-demand
- All-new go-live flow
- Fan-to-Artist donation/tipping
- Instant artist access
- New artist subscription packages (Artist Pro)
- Refined schedule event flow
- Artist chat support built directly into the app
- Ticket and merchandise sales updated daily in the artist dashboard
- Ability to cancel live events
- Live Viewer count
For artists and fans, some of the Fan Pass platform upgrades include:
- Completely redesigned user interface
- Integrated shopping experience
- Home feed to see all new posted content for followed artists and genres
- Viewing past events and "liked" content
- Notifications per artist
- Ability to follow events and individual artists
- Refined search for artists and fans
- Face ID
"As we approach the one-year anniversary of the launch of Fan Pass Live, the time is rapidly approaching to unveil the full breadth of what our team has been developing over the past ten months. It's been rewarding to hear the feedback and see our team take action on each and every detail that supports our artists and their fans," Friendable CEO Robert A. Rositano Jr. said about the Fan Pass update. "This is what it's all about, and v2.0 has everything we need to scale. I believe that's exactly what our supporters will see coming in our next phase."
The release of Fan Pass version 2.0 is part of the company's cornerstone 120-day plan, which also includes the creation of additional revenue opportunities for artists through the use of non-fungible tokens ("NFTs"). NFTs are a unit of data stored on the blockchain, certifying that the digital asset is unique and not interchangeable.
To this end, Friendable has already signed a Letter of Intent with Santo Blockchain Labs and Santo Mining Corp. (OTC: SANP) to develop global entertainment and musical artist-driven NFTs and create a dedicated "Fanpasscrypto" marketplace. Each NFT will be a unique opportunity for new revenue streams for artists and the two companies collectively. Santo Blockchain Labs is slated to bring over 100,000 lines of unique code to the Fan Pass platform.
Friendable hopes that Fan Pass and artist-driven NFTs will increase in value through multiple limited-edition releases, which will be contingent upon availability and exclusivity. The NFTs may also include exclusive interactions with other celebrities, entertainers, and influencers. There is also discussion of special "Gold" or "Platinum" NFT offerings to unlock events that would not be available on the regular platform.
For more information, visit the company's websites at www.Friendable.com or www.FanPassLive.com.
NOTE TO INVESTORS: The latest news and updates relating to FDBL are available in the company's newsroom at
http://nnw.fm/FDBL
Please see full disclaimers on the NetworkNewsWire website applicable to all content provided by NNW, wherever published or re-published:
http://NNW.fm/Disclaimer

(1)

(0)
Friendable, Inc. (FDBL) Stock Research Links



---