Friendable Inc.'s (FDBL) Fan Pass Live Helping M


Post# of 323
Posted On: 07/01/2021 4:23:20 PM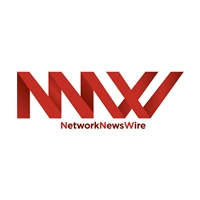 Friendable Inc.'s (FDBL) Fan Pass Live Helping Music Industry Overcome Pandemic Challenges, Offering New Opportunities for Artists
- Friendable's Fan Pass platform has provided revenue streams for artists that may not have existed due to the global pandemic
- Version 2.0 of the Fan Pass artist streaming platform to be released on July 24, 2021, which also marks the first anniversary of the platform
- Friendable has signed a Letter of Intent for the production of musical-artist NFTs and the creation of a "Fanpasscrypto" marketplace
The global music streaming market was valued at $24.4 billion in 2020 and is expected to grow by a CAGR of 17.8%, resulting in $76.9 billion in revenue by 2027 (https://nnw.fm/Bstdt). The increase is largely driven by the COVID-19 pandemic, with a growing number of users turning to streaming platforms in the absence of live events. Even with the lockdown restrictions from the COVID-19 pandemic loosening, many venues have not opened their doors to full capacity. Companies like Friendable (OTC: FDBL), and its immersive artist streaming platform Fan Pass, are helping the music industry overcome pandemic challenges by offering multiple revenue-generating opportunities for artists both online and in venues, in a new and exciting model to promote and enjoy music.
Launched at the height of the pandemic, the Fan Pass live streaming platform was designed to help artists maintain and find new earning opportunities, as well as give fans access to the artists they love, and support the industry in general. The platform has since grown exponentially and has become a valuable tool for artists to continue sharing their work, generating fan engagement and revenue, even as venues are opening.
To provide even more value to its artist members and fans, Friendable is launching a 2.0 version of the Fan Pass platform, with new features and benefits for users, while also running a comprehensive 120-day strategy designed to build value in the business of livestreaming and live event content.
"These next several months are going to lead us to and eventually through our version 2 mobile and web app releases, which will include an entirely new suite of features, virtual currency options, automation and, ultimately, scale," Friendable CEO Robert A. Rositano Jr. said (https://nnw.fm/wTK9N). "It is our intent to grow our base, build our revenues and begin monetizing across the board, which we believe to be very achievable based on the results we have seen since our launch and every month following. It's time to unveil several new features to our artists, and we look forward to watching the artists' revenues, along with the company's steadily increase with this next version. Stay tuned!"
The Fan Pass platform is a virtual stage where artists and fans unite for one-of-a-kind shows and interactions through mobile or desktop applications. Initially launched on July 24, 2020, Fan Pass didn't start gaining momentum until the beginning of 2021, now doubling and tripling artist sign-ups. The 2.0 version of the application is coming out on July 24, 2021, exactly one year since the initial product was launched.
Fans who want to subscribe to the live music streaming platform can do so online, with a monthly plan costing about what a music download would cost on another platform. Fans can also opt for a yearly plan – gaining access to a 20% discount on the plan overall. Additionally, users can sign up for the exclusive "All Access VIP" content, which includes:
- Live performances and online concerts
- Livestreaming studio sessions
- Backstage meetups – before, during, and after a set
- Behind-the-scenes footage of video and photoshoots
- Special interviews and one-on-one videos
- Streaming highlights from "a day in the life" of a fan's favorite artist
Artists can sign up for the Fan Pass platform for free, gaining access to a dashboard of options that allow for uploading exclusive content right away. Each artist is eligible for various revenue streams through the engagement of fans and participation in live streaming events. For example, exclusive "ticket-only" performances gain artists 100% of the sales for their shows. Through Fan Pass, artists can also take advantage of the Pro Services, which offer artists merchandising, marketing, and other helpful tools (without the necessity of a record label).
Recently, Friendable and Santo Blockchain Labs and Santo Mining Corp. (OTC: SANP) signed a Letter of Intent to further extend revenue opportunities to develop global entertainment and musical-artist driven non-fungible tokens ("NFTs"). NFTs are units of data stored on the blockchain, certifying that the asset is unique and not interchangeable. The agreement also calls for the creation of an exclusive "Fanpasscrypto" marketplace (https://nnw.fm/Xz3lE).
The company also rewards top artists for engagement every month, running month-long contests with cash and tangible rewards. In the past, prizes have included cash, GoPros, merchandising packages, marketing packages, streaming gear, and more. The Fan Pass platform is poised to offer even more features and opportunities for artists and fans in the upcoming 2.0 release.
For more information, visit the company's websites at www.Friendable.com or www.FanPassLive.com.
NOTE TO INVESTORS: The latest news and updates relating to FDBL are available in the company's newsroom at
http://nnw.fm/FDBL
Please see full disclaimers on the NetworkNewsWire website applicable to all content provided by NNW, wherever published or re-published:
http://NNW.fm/Disclaimer

(1)

(0)
Friendable, Inc. (FDBL) Stock Research Links



---