Friendable Inc. (FDBL) to Celebrate First Annivers


Post# of 333
Posted On: 06/16/2021 4:30:03 PM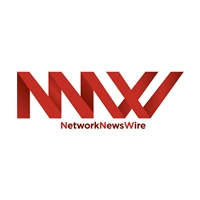 Friendable Inc. (FDBL) to Celebrate First Anniversary of Fan Pass Artist Streaming Platform with Version 2.0 Release
- Since the July 24, 2020 launch, the company's Fan Pass platform has grown exponentially, from 16 artist sign-ups to over 4,000 to date
- Update will include Artist Pro, a fee-based service that will allow artists to take advantage of brand elevation, fan base growth, and music distribution opportunities without signing up with a traditional record label
- Friendable working with Santo Blockchain Labs and Santo Mining Corp. on the development of music artist-based NFTs
Mobile technology and marketing company Friendable (OTC: FDBL) has announced that the new Fan Pass Livestream Artist Platform 2.0 will be released July 24, 2021, marking exactly one year since the platform's initial launch. Since that fateful day in 2020, the app has grown from 16 artists to over 4,000 artist sign-ups to date. The new version of the app is also coming out while the company prepares to extend its virtual venue as physical venues and studios begin reopening across the country (https://nnw.fm/mbPuN).
The 2.0 version of the mobile and web applications will offer upgrades and features that are not available with the existing version. In addition, the overall user interface and user experience will be further enhanced with this release. Available artist tools will become more streamlined, offering advancements for the virtual stage, behind-the-scenes broadcasting, assistance with music distribution, and event bookings (live and virtual).
Included in the new release will be a new feature called "Artist Pro." This feature offers a fee-based service that will allow artists the opportunity to elevate their brand image, grow their fan base, and assist in the building of their careers without the need to sign with a record label.
Robert A. Rositano, Jr., CEO of Friendable, discussed how when working with technology, the company's overall goal is to benefit those artists on the Fan Pass platform. "So, in approaching an all-new version of the Fan Pass platforms, it's been more important than anything that we listen. The feedback along the way has been both positive and constructive, even overwhelming at times, but it has shown us all along that we have been and continue to be on the right track," Rositano added. "We are excited to share more, so stay tuned as additional updates will continue to follow as we execute on our plans and the release of version 2.0."
In addition to releasing the new platform version, Friendable has signed a Letter of Intent with Santo Blockchain Labs and Santo Mining Corp. (OTC: SANP) to develop entertainment and music artist-driven non-fungible tokens ("NFTs") and is still working towards a definitive agreement. These NFTs will offer an additional revenue stream for the artists and both companies collectively. The agreement between Friendable and Santo also includes creating "Fanpasscrypto," a marketplace that is expected to become an exciting new element to the current artist offering and marketing mix offered (https://nnw.fm/gtfYN).
The amount of revenue exchanged for NFTs since the beginning of 2021 is proof that the market is booming and ripe for picking. In February 2021, there was more than $100 million in sales exchanged for digital assets across various entertainment formats. In addition, every NFT transaction is kept on a blockchain, making it a permanent part of the public record, and serving as a certificate of authenticity for purchase (https://nnw.fm/9Na8h).
The company believes that the version 2.0 release and the artist NFTs will increase in value through limited-edition releases, which will be contingent upon availability and exclusivity. Additionally, Friendable is still exploring the opportunities that come with the addition of NFTs, including the possibility of special "Gold" or "Platinum" NFT tickets that fans can use to unlock exciting backstage opportunities at physical venues (not live stream events).
For more information, visit the company's websites at www.Friendable.com or www.FanPassLive.com.
NOTE TO INVESTORS: The latest news and updates relating to FDBL are available in the company's newsroom at
http://nnw.fm/FDBL
Please see full disclaimers on the NetworkNewsWire website applicable to all content provided by NNW, wherever published or re-published:
http://NNW.fm/Disclaimer

(1)

(0)
Friendable, Inc. (FDBL) Stock Research Links



---