I am just coping and pasting this great info. Cus


Post# of 52300
Posted On: 06/16/2021 12:17:42 PM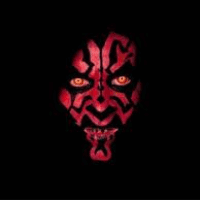 I am just coping and pasting this great info.
Custodians, Dark/Defunct companies, and the SEC deadline of September 26th 2021 for OTCs. Misinformation spread & some Clarification.
OTC
Couple of clarifications and some information:
Point 1:
Seeing a lot of chatter around various discords about June 30th as some sort of deadline for custodial plays or dark/defunct OTCs. It is NOT a real deadline. It is a recommendation by OTCM (with no backing by the SEC), to have your paperwork filed or started to be filed so they can complete the review on time. However, the actual SEC deadline is September 26th and they have stated there will be a grace period for those making an effort.
So while companies/custodians might do well to get their paperwork in by June 30th, it is basically just OTCM covering their asses and companies might file as late as early August and still make the September 26th deadline depending on how complex their situation is and how fast OTCM works.
Please do NOT spread misinformation about June 30th as some sort of real deadline. It's not. Never has been. Never will be.
The OFFICIAL SEC Deadline is September 26th, 2021 for rule 15c2-11 (amended).
Text of amended rule here:
https://www.sec.gov/rules/final/2020/33-10842.pdf
Point 2:
There has also been a lot of misinformation around that your money will just go "poof" when this rule goes into effect because the companies cease to exist
It will NOT and they DONT.
What will happen is dark/defunct companies will be moved from OTCM to the Grey or Expert markets. They will still exist, and still be tradable to some traders (although not most retail traders). TDA for example does let you trade "some" grey market securities, but most brokers will not. They will almost certainly LOSE value because of this, but you will still own shares, and still have value, and potentially at some point still be able to trade them (especially if they end up becoming current again and can get relisted).
They are a BIG risk, but they are NOT going to be vanishing or ceasing to exist. At least not yet.
What does this mean for you?
If you are playing a custodial stock or a dark/defunct company, then ideally the company or custodian has most or all of their paperwork in by end of June or early July, and at the very latest ALL paperwork in by end of July or early August so they can at least get the "yield" sign on OTCM signaling they are making a fair effort to go pink current and have filings in (even if something needs correcting).
If a company is STILL dark/defunct by August, and in particular the end of August, it gets extremely risky (well, riskier).
And while companies don't vanish, meaning if you still hold shares past the SEC deadline in September they will still exist, the value will most likely reduce significantly in the majority of cases. As such, the longer one has a stock after about mid-July that has filed little to no paperwork to become current, the more risk it carries.
Companies that are currently Yield, or Pink Current are safe. Companies that are still Dark/Defunct, but filing paperwork as we speak are probably going to be safe. Companies that have yet to file anything, need to start filing in the next 1-2 months to be safe (assuming they complete and it's accurate).
You can check a companies status, their filing history, and more by searching them on
https://www.otcmarkets.com/
I am not going to tell you when to start worrying, but in my personal situation, I will begin to be worried by the end of July or start of August if a company has shown no signs of filing anything substantial. But even then it will entirely depend on the stock/company/custodian what my path forward will be.
Everyone has to make their own decisions.

(18)

(0)
Univec Conglomerate Inc (UNVC) Stock Research Links



---