Imagin Medical Inc. (CSE: IME) (OTCQB: IMEXF) on C


Post# of 16
Posted On: 06/11/2021 4:52:44 PM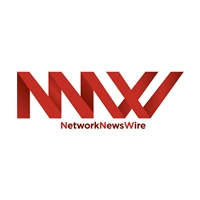 Imagin Medical Inc. (CSE: IME) (OTCQB: IMEXF) on Course for Private Demonstrations of the i/Blue Imaging System(TM) at the American Urological Association Annual Conference in September
- Further refinement of if the i/Blue Imaging System will incorporate changes intended to meet critical verification requirements established through benchmark testing of competitive systems as well as feedback from preliminary meetings with the FDA
- Bladder cancer is anticipated to cause over 1,000,000 physician consultations per year, resulting in $4 billion in total costs for bladder cancer treatment and management
- Imagin Medical plans to complete its proprietary i/Blue Imaging System in 2022
The National Cancer Institute ("NCI") lists urinary bladder cancer as the sixth most prevalent form of cancer in the United States. In 2021, NCI estimates that the total number of new bladder cancer cases will total 83,730, with deaths estimated at 17,200. The recurrence rate for bladder cancer is greater than 50%, making it one of the highest recurrence rates of all cancers. Approximately 724,000 people live in fear that their cancer will return (https://nnw.fm/n7xjn).
Continuous monitoring of patients who might suffer a recurrence of bladder cancer will generate over 1,000,000 physician consultations per year. These visits add to the $4 billion in costs for bladder cancer management. It is estimated that 25% more tumors are removed using blue light cystoscopy ("BLC"), a more recent technology, that works in conjunction with white light, reducing recurrence and monitoring expenses over the long term. However, the challenges for surgeons with current BLC technology include locating the exact position of the cancer within the bladder. Currently, the surgeon needs to switch back and forth between white light and blue light images, yet still does not have precise visualization. This is one reason that hospitals and doctors have been slow to adopt BLC.
Imagin Medical (CSE: IME) (OTCQB: IMEXF) is currently working closely with manufacturing partner Lighthouse Imaging, an FDA-registered and ISO 13485:2016 certified manufacturer, on the company's proprietary i/Blue Imaging System once per article – it is already above. Their innovative technology will have the ability to display white and blue light images side-by-side simultaneously, providing better visualization and allowing surgeons greater ability to detect and remove cancerous tumors from the bladder. In addition, the technology will adapt to most endoscopes used in the operating room today, enabling easier and cost-effective adoption without requiring hospitals and doctor's offices to replace their current equipment.
In a recent press release, Imagin Medical announced that the i/Blue Imaging System is on target for demonstration during private meetings at the American Urology Association ("AUA") annual meeting scheduled for early September.
The updated product design will incorporate changes intended to meet critical verification requirements established through benchmark testing of competitive systems and feedback from preliminary meetings with the FDA (https://nnw.fm/QKErz).
Additional testing and specification development was focused on the contrast agent-induced fluorescence and the ability to replicate the clinical observations in bench-level settings. The sensitivity of the system can now be demonstrated with the established testing methods.
"We're creating the potential for additional IP that will make the i/Blue Imaging System unique and innovative and strengthen the demand for blue light cystoscopy," said Jim Hutchens, Imagin's president and CEO. "Patients have been hearing about the superiority of blue light over white light to identify bladder cancer tumors and are searching for facilities that provide it."
Although the primary focus of Imagin Medical is bladder cancer, the company intends to expand the i/Blue Imaging System technology for use in other minimally invasive surgical procedures. The i/Blue Imaging System is expected to be completed in 2022.
For more information, visit the company's website at www.ImaginMedical.com.
NOTE TO INVESTORS: The latest news and updates relating to IMEXF are available in the company's newsroom at
https://nnw.fm/IMEXF
Please see full disclaimers on the NetworkNewsWire website applicable to all content provided by NNW, wherever published or re-published:
http://NNW.fm/Disclaimer

(0)

(0)
Imagin Medical Inc. (IMEXF) Stock Research Links



---