$USAQ news alert! June 09, 2021 (GLOBE NEWSWIRE) -


Post# of 27333
Posted On: 06/11/2021 2:46:21 PM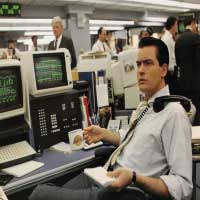 $USAQ news alert! June 09, 2021 (GLOBE NEWSWIRE) -- USA Equities Corp. (OTCQB: USAQ), a company focused on value-based healthcare solutions and physician-directed digital medicine, today announced it has entered into a co-promotion agreement with ENP Network, the largest web-based services provider to the nurse practitioner (NP) community and nurse practitioner associations with over 260,000 members.

ENP Network will provide marketing and advertising support focused on the 27,843 sole proprietor nurse practitioners in its network. The products covered by this agreement include AllergiEnd®'s allergy diagnostic and allergen immunotherapy products and the upcoming University of Miami's Miller School of Medicine Allergy Diagnostics and Allergen Immunotherapy Virtual CME event on June 26, 2021.

"We are very excited to be partnering with ENP Network which will further expand our independent medical provider customer network, leveraging ENP's extensive network and industry knowledge of the nurse practitioner sector. Our AllergiEnd® allergy diagnostic and allergen immunotherapy products are well suited to provide nurse practitioners with enhanced chronic disease management, preventive solutions and value-based digital tools to evaluate and treat their patients. These procedures are also reimbursable under existing government and private insurance programs, providing NPs with an additional revenue stream for their practice. We look forward to announcing additional industry partnerships as we continue to execute on our growth strategy," stated USAQ Chief Executive Officer Troy Grogan.


(0)

(0)
---