Share Structure - Updated June 9, 2021. Transfe


Post# of 3641
Posted On: 06/10/2021 6:39:11 PM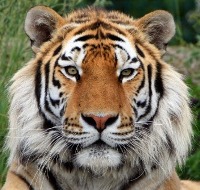 Share Structure - Updated June 9, 2021.

Transfer Agent Verified

The Share Structure was updated for the first time in a long while on November 24, 2020.

There were no changes to the Authorized or Outstanding Shares from the May 22, 2019 figures.

Importantly, the split between Restricted and Unrestricted within the Outstanding was shown for the first time.

Over the past few months, the Share Structure has since been updated at least weekly - often daily.

Authorized Shares: 7,000,000,000 [reduced by 1.9 Billion - 21%]

Outstanding Shares: 7,000,000,000 [no change - already reduced by 1.9 Billion in 2021]

Restricted: 1,178,050,458 [no change]

Unrestricted: 5,821,949,542 [no change - already reduced by 394M in 2021]

Held at DTC: 4,835,072,725 [no change]

Note 1: It is only the Unrestricted Outstanding Shares count that is relevant to current trading.

Note 2: The entire Unrestricted Outstanding in theory more than changed hands on May 20 as a number of traders chose to sell for a loss in an unnecessary and totally uncontrolled manner to those who were eager to buy - particularly in the range .0039 > .0015 - for the next move up on developments stated to be coming.




(0)

(0)
International Consolidated Companies, Inc. (INCC) Stock Research Links



---
"Per Ardua Ad Astra" - "Through Adversity To The Stars"

A very apposite motto for those who trade successfully in the OTC market..

All posts are my opinion - trade at your own risk.