Splash Beverage Group Inc. (SBEV) Files Q1 2021 Qu


Post# of 48
Posted On: 06/09/2021 5:19:12 PM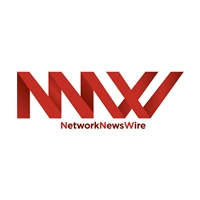 Splash Beverage Group Inc. (SBEV) Files Q1 2021 Quarterly Report on SEC Form 10-Q
- Highlights of Q1 report include quarter-over-quarter sales growth, cash and cash equivalents increase, successful $9 million capital raise
- SBEV beverage brand portfolio includes Salt Naturally Flavored Tequila, Copa Di Vino, Pulpoloco Sangria, TapouT Performance
- SBEV optimizes production, supply chain and distribution capabilities to accelerate brands that can be profitably exited for cash events
Splash Beverage Group (OTCQB: SBEV), a holding company with a leading portfolio of beverage brands, recently filed its Q1 2021 Report on Form 10-Q with the Securities and Exchange Commission ("SEC") for the period ending March 31, 2021 (https://nnw.fm/fQnRA). Highlights include rapid quarter-over-quarter sales growth, an increase in cash equivalents, and a successful $9 million capital raise earlier this year.
SBEV's report details the company's successful sales performance throughout 2020 and early 2021, highlighted by a $2.3 million quarter-over-quarter increase from $112,003 in Q1 2020 to $2.4 million as of March 31, 2021. SBEV credits the increase primarily to the rollout of its vertically integrated B2B and B2C e-commerce Qplash distribution platform that sells goods on both Amazon and Shopify, along with increased sales from Copa Di Vino – its recently acquired single-serve wine business.
SBEV's cost of goods sold rose from $107,214 from Q1 2020 to $1,742,875 for the three months ended March 31, 2021. The company credits the $1,635,661 increase to the substantial growth in sales throughout the year.
Cash and cash equivalents rose sharply from $380,000 on December 31, 2020 to $1,225,406 as of March 31, 2021. The company attributes this increase to cash received from its private placement memorandum ("PPM") where 3,636,364 shares of company common stock were sold for $1.10 per share for aggregate gross proceeds of $4,000,000. As part of the PPM, each purchaser received a warrant to buy an additional share for every two shares purchased, resulting in a total of 3,637,065 total shares and warrants issued with gross proceeds of $4,000,771.
SBEV also disclosed that it is now in a favorable financial position to pursue new opportunities following the successful completion of a $9 million capital raise in February 2021. According to the company, equity holders can no longer convert equity to debt as per a stipulation in the original merger agreement that stated equity-to-debt conversion would not be allowed if the $9 million capital raise was completed successfully.
SBEV predicts increased momentum throughout 2021 and beyond. The company manages a portfolio of beverage brands with unique qualities that distinguish them from the competition – such as top-quality ingredients, distinctive packaging and health benefits. The company's brands continue to trend favorably in their respective categories with products that include Salt Naturally Flavored Tequila, Copa Di Vino "wine by the glass," TapoutT Performance, and Pulpoloco Sangria. The company's growth strategy is defined by superior production methods, supply chain efficiencies and global distribution capabilities that are leveraged to rapidly develop and accelerate pre-existing brands that can be profitably exited for cash events.
For more information, visit the company's website at www.SplashBeverageGroup.com.
NOTE TO INVESTORS: The latest news and updates relating to SBEV are available in the company's newsroom at
https://nnw.fm/SBEV
Please see full disclaimers on the NetworkNewsWire website applicable to all content provided by NNW, wherever published or re-published:
http://NNW.fm/Disclaimer

(0)

(0)
SPLASH BEVERAGE GROUP INC. (SBEV) Stock Research Links



---