Friendable Inc.'s (FDBL) Fan Pass Platform Sees


Post# of 188
Posted On: 06/09/2021 5:16:20 PM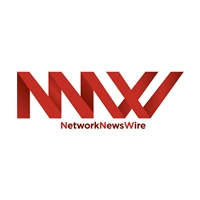 Friendable Inc.'s (FDBL) Fan Pass Platform Sees Exponential Increase in Artist Sign-Ups for May, 120-Day Strategy Currently Underway
- Social media engagement went up 87% for Instagram and 27% for Facebook, indicating a positive following for the Fan Pass platform overall
- The company's 120-day strategy includes the release of version 2.0 of the Fan Pass platform, new company websites, paid media rollout and more
- Total artist sign-ups now surpassing 4,000 since launch, with app installs trending upward as well
Friendable (OTC: FDBL) has released growth metrics and performance totals for May 2021, highlighting an exponential increase across the board. The company reported the largest number of artist sign-ups to date, bringing the total to over 4,000 since the platform's launch in July 2020. In May, Fan Pass added 1,452 new musicians to the live streaming artist platform – a 53% increase over April (https://nnw.fm/N4f8u).
As Friendable prepares to release version 2.0 of the Fan Pass platform, the company notes other areas of success as it continues executing its 120-day strategy, which was announced recently. Social media engagement is a key indicator for Friendable's management, with Instagram reach increasing 87% and Facebook's increasing by 27%. All metrics and trends point to positive, overall brand recognition for Friendable's live streaming music artist platform.
Talking about the new Fan Pass version, Friendable CEO Robert A. Rositano Jr. said that "it's time to unveil several new features to our artists, and we look forward to watching the artists' revenues, along with the company's steadily increase with this next version."
He also gave a little more background on the new offerings, as well as the reason for the company's confidence in the upcoming developments. "These next several months are going to lead us to and eventually through our version 2 mobile and web app releases, which will include an entirely new suite of features, virtual currency options, automation and, ultimately, scale," Rositano underlined. "It is our intent to grow our base, build our revenues and begin monetizing across the board, which we believe to be very achievable based on the results we have seen since our launch and every month following."
In April, Friendable initiated a signed Letter of Intent with Santo Blockchain Labs and Santo Mining Corp. (OTC: SANP) for the development of global entertainment and musical artist-driven non-fungible tokens ("NFTs"). Each Fan Pass artist NFT will represent a unique opportunity for new revenue streams for both artists and companies involved. The agreement between Friendable and Santo calls for creating a Fanpasscrypto Marketplace, which is expected to add a new offering to the company's current artist offering and marketing strategies.
The unique NFTs available through the marketplace will be digital and/or augmented reality NFT images. Each image may be of the specific entertainer or offer exclusive merchandising and interaction. These are only a few possibilities represented by the NFTs for the company to monetize and seek other opportunities with the brand and retail sponsors.
It has been three years since the inception of Santo's flagship crypto code SKULLYS, as explained by the company's CEO Frank Yglesias (https://nnw.fm/P0ZIG). He also added, "we are proud to bring over 100,000 lines of unique code to the outstanding team over at Fan Pass. With the rise of blockchain and NFT technology, the future is only limited by our imagination."
Friendable believes that the incorporation of NFTs will increase the overall value through limited-edition releases, contingent upon availability and exclusivity. The company is currently exploring the possibility of incorporating special "Gold" or "Platinum" NFT tickets that could be used to unlock exciting opportunities, which may include options such as "Backstage VIP Pass" or "Exclusive Access" behind the scenes at a physical venue (not just a virtual one).
For more information, visit the company's websites at www.Friendable.com or www.FanPassLive.com.
NOTE TO INVESTORS: The latest news and updates relating to FDBL are available in the company's newsroom at
http://nnw.fm/FDBL
Please see full disclaimers on the NetworkNewsWire website applicable to all content provided by NNW, wherever published or re-published:
http://NNW.fm/Disclaimer

(1)

(0)
Friendable, Inc. (FDBL) Stock Research Links



---