Ericsson's (NASDAQ: ERIC) 5G Incubator Selects N


Post# of 136
Posted On: 06/09/2021 5:11:41 PM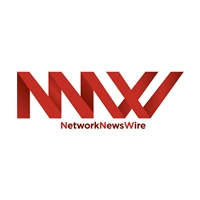 Ericsson's (NASDAQ: ERIC) 5G Incubator Selects Nextech AR Solutions Corp. (CSE: NTAR) (OTCQB: NEXCF) for Holographic Disruption of Marketplace With Teleportation
- Nextech AR Solutions is the leading provider of human holograms, which it expects will revolutionize the way that business, education, and society interact
- The global COVID pandemic has driven remote work solutions to satisfy economic concerns, and as the health crisis eases in many regions Nextech anticipates remote AR technologies will continue to remain popular
- Nextech recently announced its selection for telecommunications giant Ericsson's Startup 5G program for developing tech innovation and advancing 5G networks using Teleportation Technology at Scale
- Nextech and MSFT Team up to Co-Sell EdTechX to help professors deliver digital AR presentations to remote students, using Nextech HoloX and Microsoft Azure
Across the country, Americans are celebrating reports of reduced infections under the global pandemic that has altered lifestyles during the past year. As health agencies continue to make vaccines available against the COVID virus, relaxing warnings against group gatherings for those who are vaccinated or taking other precautions, working populations are using lessons learned during the pandemic to re-engage the job market with a new vision of what life should be like.
Remote Work is here to stay:
One recent study captured the mood of the country when it noted that 61 percent of parents want jobs that allow them to work remotely full-time without in-office requirements, and that 62 percent of those parents would quit their current job if the pandemic-driven option to work remotely is eliminated (https://nnw.fm/xJ9bg).
The study, and others like it (https://nnw.fm/s7spZ), portend an evolving workplace in which technology will be a key driver of newfound freedom to move the economy while removing oneself from the economic engine to pursue personal priorities (https://nnw.fm/wXGcG).
Technology will be a big beneficiary of remote work:
The visionaries at augmented reality pioneer Nextech AR Solutions (CSE: NTAR) (OTCQB: NEXCF) are building their brand on the promise of helping people make life seem a little more real, by allowing work to be a little less so through AR capabilities. As 5G network infrastructures begin to move into place, Nextech AR Solutions is finding a ready market for its virtual experiences that employ digital human holograms streamed into users' own environments.
The holograms can be world leaders speaking on matters of policy in a viewer's own home, or a medical professional providing instruction on healthcare and medication, or simply birthday wishes sent by loved ones from far-flung corners of the globe. Business and school whiteboarding can move meetings holographically out of the office and into remote work sites as well. Earlier this month, Nextech announced the launch of its EdTechX solution built on Microsoft Azure, which enables educational institutions to transform learning forums into evolved virtual experiences (https://nnw.fm/3yb8i).
5G will provide more powerful AR experiences as the evolved networks become more widely available. Telecommunications giant Ericsson (NASDAQ: ERIC), the first company to bring 5G to four continents, is at the forefront of the dawning 5G, IoT, edge computing and cloud network infrastructure era. And Nextech AR recently announced that it is one of the few companies selected to be part of the Ericsson Startup 5G program, which helps members launch innovative technology to accelerate the successful commercialization and monetization of 5G.
The program will provide participants with exposure in major technology events while connecting them with partners around the world to help them grow their business and share strategic know-how, according to a June 3 news release about Nextech's selection (https://nnw.fm/TL7N5).
"Being part of the program opens up new opportunities working with one of the many customers Ericsson has in the telecom and enterprise space to drive 5G innovation and also seek Ericsson's help to scale our augmented reality hologram creator platform AiR Show," Nextech AR CEO Evan Gappelberg stated. "Another benefit of this partnership is that we are able to get early access to the latest network innovations such as 5G or MEC (Mobile Edge Computing) to evaluate how these emerging technologies can be utilized for a better user experience."
Nextech AR plans to introduce a live demonstration of its human hologram capabilities in the company's Sweden lab, where visitors can experience how live sports, digital advertising, and mobile shopping will be augmented by immersive AR.
For more information, visit the company's website at www.NextechAR.com.
NOTE TO INVESTORS: The latest news and updates relating to NEXCF are available in the company's newsroom at
https://nnw.fm/NEXCF
Please see full disclaimers on the NetworkNewsWire website applicable to all content provided by NNW, wherever published or re-published:
http://NNW.fm/Disclaimer

(0)

(0)
NexTech AR Solutions Corp (NEXCF) Stock Research Links



---