Summary - June 9. Obviously today, while most o


Post# of 2056
Posted On: 06/09/2021 4:37:56 PM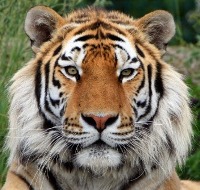 Summary - June 9.
Obviously today, while most of the market was concentrating on getting low price adds on $ENZC when there was an orchestrated takedown of it for a second day from .3000 > .2280, we took out eye off $SFLM.
Usually I would have bids in depth to stop the known manipulation attempts of the 3 suspects on iHub, but I didn't expect to need them in place below .0040.
As a result, on very little volume, they were able to paint it down to a ridiculous .0014 although they weren't able to pick up more than around 1M at a time at a handful of way points in between .0040 and the bottom.
A few people who had been waiting on the sidelines to jump in, clearly did so immediately and have posted elsewhere to that effect.
I was able to start buying from .0037 up and have since put multiple bids in depth to make sure I get alerted to any future shorting / manipulation so that I can react with further bids and hail mary buys to the upside.
I don't care how much more $SFLM I have as I could have sold 5 x as much at .0150 > .0165 for the several minutes it was there last time on the 395M volume day if I had had more shares - plus it will remain my #1 Top Profit Pick all year for the self-evident reasons in the DD and I want to keep Ms of shares for long-term growth.
I have made a contemporaneous record of those who admitted being part of the action today for inclusion in a potential SEC report.
I didn't lose money of course - as nothing has changed apart from a few scammers getting cheap shares that they have mostly flipped already on the return back up to .0050 earlier - but anyone who did because they sold can submit a complaint here:
https://www.sec.gov/whistleblower/submit-a-tip
I'll be allocating a larger portion of my day to keeping $SFLM in check now compared to $ENZC where my buys are insignificant.
Overall,
49M
shares were traded .0055 > .0014 -
closing effectively at .0048
after a 400K buy set across .0044 > .0050 - with a paint down of 67K at .0041.
Remember to watch the CEO presentation
from this afternoon here:
https://www.youtube.com/watch?v=J6FaPp0p22k

(0)

(0)
SFLMaven, Inc. (SFLM) Stock Research Links



---
"Per Ardua Ad Astra" - "Through Adversity To The Stars"

A very apposite motto for those who trade successfully in the OTC market..

All posts are my opinion - trade at your own risk.