$USAQ news hitting: Further Expanding Independent


Post# of 17922
Posted On: 06/09/2021 11:33:03 AM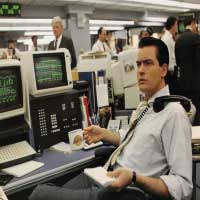 $USAQ news hitting: Further Expanding Independent Practitioner Network and Industry Visibility-

West Palm Beach, FL, June 09, 2021 (GLOBE NEWSWIRE) -- USA Equities Corp. (OTCQB: USAQ), a company focused on value-based healthcare solutions and physician-directed digital medicine, today announced it has entered into a co-promotion agreement with ENP Network, the largest web-based services provider to the nurse practitioner (NP) community and nurse practitioner associations with over 260,000 members.

ENP Network will provide marketing and advertising support focused on the 27,843 sole proprietor nurse practitioners in its network. The products covered by this agreement include AllergiEnd®'s allergy diagnostic and allergen immunotherapy products and the upcoming University of Miami's Miller School of Medicine Allergy Diagnostics and Allergen Immunotherapy Virtual CME event on June 26, 2021.


(0)

(0)
---