$SMME News : SmartMetric, The Maker Of Fingerprint


Post# of 26977
Posted On: 06/09/2021 11:22:13 AM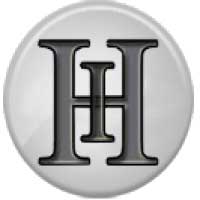 $SMME News : SmartMetric, The Maker Of Fingerprint Biometric Credit And Debit Cards, Says Nearly 1 Billion Chip Payments Cards Added From 2019 To End Of 2020 Globally
SmartMetric, Inc. (OTCQB:SMME): Nearly 1 billion chip-based credit and debit card were issued from 2019 to the end of 2020 adding to a cumulative total of chip-based credit and debit cards nearing 11 billion issued cards in circulation.
SmartMetric is the inventor and manufacturer of electronics that fit inside credit and debit cards, making what is arguably the world's leading credit and debit card fingerprint biometric platform for the credit card industry.
The SmartMetric fingerprint scanning technology inside the card allows the user to secure their credit card using their own fingerprint. It also allows payment networks to be confident that the person making the transaction is indeed the person to whom the card has been issued.
Fingerprint biometric secured credit and debit cards by SmartMetric have been designed around the chip that has now become the standard on newly issued cards within the credit and debit card industry. Touching a small sensor on the cards surface causes a fingerprint scan that reads and matches the card users' fingerprint in less than a second. Following a fingerprint match the cards surface chip is then activated allowing the card to work in a card reader at a point-of-sale terminal or ATM.
Touch and store read once technology, developed by SmartMetric for its biometric card, allows mass card issuing financial institutions to issue their cards direct to consumers without the need for consumers to come into a bank branch. This is an important feature of the SmartMetric biometric card since most new card issuance, particularly in the USA, is done via the mail.
SmartMetric is a USA-based company with sales and marketing partnerships in Latin America, Europe and United States. Engineering of the biometric card electronics is done in-house and is the owned intellectual property of the company.
https://www.barchart.com/story/news/1837577/s...0-globally

(0)

(0)
---