$USAQ focused on value-based healthcare solutions


Post# of 27251
Posted On: 06/09/2021 7:57:38 AM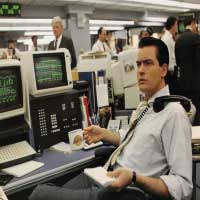 $USAQ focused on value-based healthcare solutions and physician-directed digital medicine, announced today, equity research firm, Litchfield Hills Research LLC, released its analyst coverage report on USAQ for first quarter 2021 results for the period ended March 31, 2021, rating the Company a "Buy" under its three-tiered (buy-hold-sell) rating system, with a target price of $5.00 per share.

As of the end of its last trading day, USAQ's shares closed at $.68 per share.

"Litchfield Hills research report highlights the strong sequential improvement in revenue and gross margin we saw in our first quarter financial results. We have made significant progress over the past few months with the commercial launch of AllergiEnd®'s allergy diagnostic and Allergen immunotherapy products expansion of our management team and visibility in the industry among primary care physicians. We continue to expect an increase in revenue and gross margin in the second quarter of 2021" said Troy Grogan, CEO of USA Equities Corp.

Litchfield Hills Research adheres to FINRA standards for quality and objectivity. The Litchfield Hills Research Department certifies its report is compliant with FINRA research rules 2241, 3110. Litchfield's price target, financial models, peer comparisons, and investment thesis are developed without input from management of the company, and they perform their own USAQ due diligence.


(0)

(0)
---