Researchers Find Global Variation in Recorded Dist


Post# of 18
Posted On: 06/08/2021 5:15:16 PM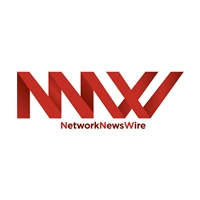 Researchers Find Global Variation in Recorded Distribution of Brain Tumors
A recent study published in "Neuro-Oncology" has found that brain tumor global histology distribution differs significantly, which suggests inconsistencies in data quality and registration practices.
Researchers examined data from more than 280 cancer registries that took part in the CONCORD-3 study, which was made up of more than 670,000 adults and 67,000 children with brain tumors diagnosed between 2000 and 2014. Some countries were excluded from the analysis as their records didn't have viable morphology codes.
The study population was made up of more than 600,000 adults, aged between 15 to 99 years, and more than 60,000 children, aged between 0 to 14 years. The researchers defined this population into 11 histology groups for grown-ups and 12 for children.
They then recorded trends for individuals diagnosed in the periods between 2010–14, 2005–09 and 2000–04 by histology group and country, with the main focus being on histology distribution for the 2005–09 period given that the proportions were greater in comparison with the other periods. The researchers found that the proportion of tumors in children diagnosed within the 2005–09 period was under 10% in various countries in Africa and over 30% in the United Kingdom and the United States. These low-grade astrocytomas were classified by the World Health Organization under grade 1 or 2.
On the other hand, while unspecified astrocytomas made up less than 10% of tumors in some countries, with the Russian Federation having the highest rates, high-grade astrocytomas ranged between 10% to 20% elsewhere and under 10% in countries such as the U.S. and Canada. These high-grade astrocytomas were classified by the WHO under grade 3 or 4.
In addition to this, the researchers found that medulloblastomas made up less than 10% of tumors in China and some countries in Africa, with countries such as Taiwan and Jordan having higher rates.
Within the 2005-09 period, researchers discovered that anaplastic and diffuse astrocytomas made up under 10% of tumors in more than 20 countries, with the range being 10% to 19% in nations such as the U.S., Brazil and Argentina. Additionally, the proportion of tumors categorized as glioblastomas were less than than 10% in China and ranged between 50% to 70% in more than 20 European countries and in some countries in North America.
The researchers also found that the proportion of medulloblastomas in children differed greatly between countries, which offset the fraction of low-grade astrocytomas in some countries.
In their report, the investigators noted that the international differences in the histology distribution were significant, adding that they had found evidence that the variation may have been brought about by inconsistencies in the quality of data and the global variations in cancer registration practices.
It is of great concern that brain cancer cases aren't being captured properly. The concern is that people who would have benefited from better therapeutic products made by companies such as CNS Pharmaceuticals Inc. (NASDAQ: CNSP) may not benefit since they aren't in the databases of the medical systems in their countries.
NOTE TO INVESTORS: The latest news and updates relating to CNS Pharmaceuticals Inc. (NASDAQ: CNSP) are available in the company's newsroom at
https://ibn.fm/CNSP
Please see full terms of use and disclaimers on the BioMedWire website applicable to all content provided by BMW, wherever published or re-published:
http://BMW.fm/Disclaimer

(0)

(0)
CNS Pharmaceuticals Inc. (CNSP) Stock Research Links



---