Brain Scientific Inc.'s (BRSF) Marketing Directo


Post# of 91
Posted On: 06/08/2021 5:03:54 PM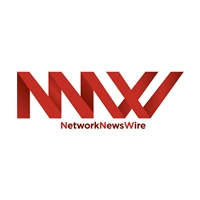 Brain Scientific Inc.'s (BRSF) Marketing Director Interviewed for One of Top News Source for Startups
- Irina Nazarova, Brain Scientific's marketing director, interviewed for Grit Daily, one of the top news hubs for startups, discussing exciting new product developments the company is working on
- BRSF is poised to extend the universe of EEG use cases, expanding possible markets for its disruptive products
Irina Nazarova, marketing director of Brain Scientific (OTCQB: BRSF), was interviewed for Grit Daily News, the top news source on Millennial and Gen Z startups, where she presented the latest work that the company does in the space of neurology medical devices (https://nnw.fm/5ZXgG). Nazarova, who has significant marketing experience as the former Editor-in-Chief at the largest entertainment magazine in Russia, discussed with Daniela Elezovic of Grit Daily, the exciting neurological advancements made possible by the work of Brain Scientific and how the company works toward expanding what is possible in neurology space.
Nazarova highlights products that the company has developed in the EEG space: NeuroCap, a ready-to-use and disposable EEG headset that allows any member of medical staff to perform routine EEG testing within minutes, and NeuroEEG, portable, wireless and miniature amplifier. NeuroCap aims to disrupt the current slow and cumbersome EEG testing and bring cost-effective yet high-quality alternatives in what Nazarova describes conservative industry.
Traditionally, the use of EEG was limited to the medical or scientific settings where the device established itself as the gold standard for diagnosing conditions such as epilepsy. However, recent trends open the door for leveraging the power of the device beyond traditional settings to include applications related to our daily experiences such as in education, sleep, e-sports, meditation, and many more. The list of possible applications where EEG could be used is virtually limitless — it can improve any area of our lives.
As Nazarova concludes, the technology does not have boundaries — and Brain Scientific continues to develop breakthroughs that enhance people's lives.
For more information, visit the company's website at www.BrainScientific.com/Invest-Now.
NOTE TO INVESTORS: The latest news and updates relating to BRSF are available in the company's newsroom at
https://nnw.fm/BRSF
Please see full disclaimers on the NetworkNewsWire website applicable to all content provided by NNW, wherever published or re-published:
http://NNW.fm/Disclaimer

(0)

(0)
Brain Scientific, Inc. (BRSF) Stock Research Links



---