$PNNX News : Pennexx Has Added 740 Million LinkedI


Post# of 74391
Posted On: 06/08/2021 2:45:27 PM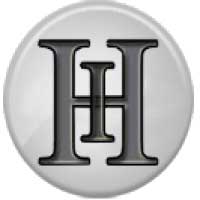 $PNNX News : Pennexx Has Added 740 Million LinkedIn Users to the Reach of Its Your Social Offers Platform Philadelphia, PA, April 15, 2021 (GLOBE NEWSWIRE) -- via NewMediaWire -- Pennexx (OTC: PNNX) has integratedLinkedIn into its
https://YourSocailOffers.com
(YSO) merchant portal, opening up the ability for YSO merchants to be able to reach 740 million new potential customers.
This means YSO's offers can now be shared business to business on the LinkedIn site, increasing the merchant portal's value by giving merchants a whole new channel to advertise their products and services to.
Each time YSO adds a new social media network, this increases the speed of the platform's growth and adoption. This is good for the company and its shareholders.
Because LinkedIn is a network of business professionals, it dramatically enhances the business-to-business aspect of the YSO platform. Vincent Risalvato, CEO of Pennexx, stated, "We anticipate that by opening YSO up for business on LinkedIn, signups to our product will increase."
According to LinkedIn
https://about.linkedin.com
, it is "the world's largest professional network with nearly 740 million members in more than 200 countries and territories worldwide. "This represents and tremendous opportunity for YSO's merchants.
One of the things that makes LinkedIn unique is its focus is on professionals. Professionals are interested in getting their jobs done and are on the lookout for products and services that help them get it done and save money. An excellent target for merchants to post offers and generate increased sales.
https://finance.yahoo.com/news/pennexx-added-...00458.html

(0)

(0)
---