The only hope for current OWC shareholders to get


Post# of 15612
Posted On: 06/03/2021 2:11:34 PM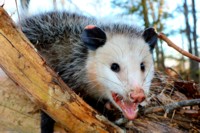 The only hope for current OWC shareholders to get anything with any certainty is if Michael Feldenkrais/CATV are able to acquire the empty shell which contains the database of more than 15 thousand shareholders.

DGF/Kirkland have so far refused to cooperate in any way and are pushing their own agenda...which I continue to believe is fraudulent...or at the very least is hiding their true intent which is not to resurrect the company but to simply enable the dumping of more shares...

I must admit..we were made aware yesterday that there is an application on file in Israel that was submitted by DGF on May 22nd to appoint a director from Israel.

Currently DGF is in violation of Israeli law....as there is no Israeli board member. Kirkland created that situation when he supposedly booted Turner and Ritterband and appointed Kugelman...but Kugelman is not Israeli...and Kugelman is nothing more than a place mat.

This could be significant..or just noise...that is why July 5th is so important.

Until there is some type of resolution with the company all OW shareholders are held in limbo.... July 5/2021..Insolvency hearing will take place in Israel.
That will determine everything...who controls what.

And if Kirkland does sell the shell down the road a bit and it goes to some unknown entity on the OTC because he may refuse to sell the shell to MF out of spite...most likely it won't end well for those 15k OWCP shareholders as most tickers on the OTC are pump and dumps.


(3)

(0)
OWC Pharmaceutical Research Corp. (OWCP) Stock Research Links



---