Breaking News 10 minutes ago; BASEL III SILVER


Post# of 65
Posted On: 06/02/2021 1:30:33 PM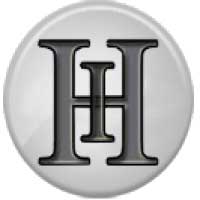 Breaking News 10 minutes ago;

BASEL III SILVER MANIPULATION UPDATE!


Future Trends Digest <Contactus@futuremoneytrends.com>
16:04 (för 3 hours ago)


Follow us on Youtube, Twitter, and Facebook
View this email in your browser

Big Changes For Banks
This could be a watershed event that will favor physical precious metals while unnerving the manipulators of commodity futures contracts!

Basel III, a voluntary regulatory framework to stress-test central banks worldwide, requires banks to hold a percentage of assets back, in order not to over-extend lending.

The Basel regulations limit the levels of risk that banks take on in pursuit of profits.

On June 28, a new regulation will be set in place that disvalues unallocated (such as paper) gold contracts held against lending. At the same time, physical gold changes its spot from a Tier 3 asset to a Tier 1 asset.

These new standards are set to kick in for 10 non-British European banks that are members of the London Bullion Market Association (LBMA).

In effect, gold will count as a 100% reserve asset. This provides banks with an enormous opportunity to pay off debt and makes gold highly attractive to accumulate before this event. This is another reason, in case you needed one, to exchange inflated dollars for bullion.

The major point to consider is that this could lead to a widespread reduction or elimination of bank trading in precious metals stored in unallocated accounts. In turn, this could severely cripple the ability to suppress precious metal prices, especially gold and silver.

The provisions of the Basel III Accords have the potential to collapse the market for trading unallocated precious metals, with the result of pushing up gold and silver prices.




(0)

(0)
Great Panther Mining Limited (GPLDF) Stock Research Links



---
Robert