ISW Holdings (ISWH) Reports Financial, Operational


Post# of 378
Posted On: 05/27/2021 3:34:10 PM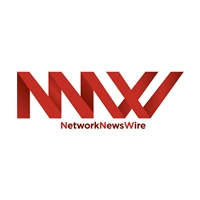 ISW Holdings (ISWH) Reports Financial, Operational Highlights for Q1 2021
- While Q1 numbers are down, ISWH has net increase in total cases; the bulk of those results will appear as accounts receivable
- Q2 is on track for strong gains in both year-over-year and sequential terms
- Company's overriding focus is on driving big results in our renewable energy cryptocurrency mining operations
ISW Holdings' (OTC: ISWH) diverse portfolio and savvy business operations has contributed to the company's success in holding strong during a period of uncertainty. The company, which has commercial operations in both telehealth and cryptocurrency mining, recently released its financial report for first quarter 2021 (https://nnw.fm/kodUR).
"Results this quarter reflect a deficit in payment collections in our telehealth and home healthcare segment, which have fallen significantly behind schedule," said ISW Holdings president and chair Alonzo Pierce. "We have seen a net increase in total cases, but the bulk of those results will appear predominantly as accounts receivable. Q2 is on track for strong gains in both year-over-year and sequential terms. That said, our overriding focus now is on driving big results in our renewable energy cryptocurrency mining operations, which will show tangible results for the first time in our upcoming Q2 data."
While some numbers trended down, the company noted that net cash increased 2,679% on a sequential quarterly basis to $2,394,585 along with accounts receivable for the quarter increasing 73% to $67,420 and total current assets increasing 1,105% to $2,564,247.
Other quarter highlights for the company included the signing of a comprehensive hosting and maintenance agreement with Scrubgrass Generating Company LLP and Bit5ive LLC; the successful addition of two new POD5IVE datacenters, which tripled the company's active cryptocurrency mining fleet; the payoff of a major $363,000 convertible debt note; and the beneficial restructured Paradigm Home Health agreement terms, reflecting increasing revenue share from related operations by up to 40%.
While Q1 2021 was a period of transition for ISWH's investments in the telehealth/home healthcare sector, the company pointed out that total operations expanded during the quarter; the official recognition of those sales will be reflected in second-quarter numbers, as will the company's growth in clientele. The company's renewable energy cryptocurrency mining segment should also show its first tangible results in Q2 after significant investments over the past year.
"Our current focus is on implementation of a renewable energy sourcing plan that will get our mining operations closer to the 0% carbon emission standard," said Pierce. "We support the current technology industry roadmap of implementing and sourcing only renewable energy resources, and we believe this will enhance our net profitability over the long term. This was always our end game, which should be clear given our initial mining launch at the Pennsylvania renewable energy mining project. We are committed to a brighter, healthier and cleaner future."
For more information, visit the company's website at www.ISWHoldings.com.
NOTE TO INVESTORS: The latest news and updates relating to ISWH are available in the company's newsroom at
http://nnw.fm/ISWH
Please see full disclaimers on the NetworkNewsWire website applicable to all content provided by NNW, wherever published or re-published:
http://NNW.fm/Disclaimer

(0)

(0)
International Spirits & Wellness Holdings, Inc. (ISWH) Stock Research Links



---