Friendable Inc. (FDBL) Helping Artists on Fan Pass


Post# of 323
Posted On: 05/25/2021 2:58:14 PM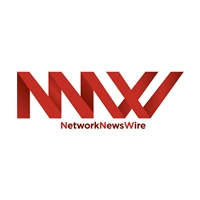 Friendable Inc. (FDBL) Helping Artists on Fan Pass Platform Earn Additional Revenue Through Contests and Merchandise, With NFT Opportunities Coming Soon
- Friendable and Santo Blockchain Labs and Mining Corp. working together for the development of global entertainment and musical artist-driven non-fungible tokens, along with the development of a "Fanpasscrypto" marketplace
- Each NFT is a unique opportunity for a new revenue stream for artists and the two companies
- While the Union of Musicians and Allied Workers ("UMAW") is bringing grievances against streaming platforms like Spotify and Apple Music, Fan Pass continues to seek and incorporate ways for artists to receive revenue
A non-fungible token ("NFT") is not a form of cryptocurrency (or a form of monetary value), but represents a digital certification of the value of an item that lives on the blockchain. NFTs create digital contracts, proof of ownership, proof of authenticity, certification, also any other items and business rules that are related to the item, attaching to them through its lifespan – defining what it is and the value it holds. Each NFT is unique based on the information stored in the token's metadata, including token ID that points to the artwork, image, web domain, or another valuable digital resource.
This new form of digital ownership is being leveraged by mobile technology and marketing company Friendable (OTC: FDBL) to enhance its Fan Pass platform offering to artist members and their fans. Recently, Friendable has signed a Letter of Intent ("LOI") with Santo Blockchain Labs and Santo Mining Corp. (OTC: SANP) for the development of global entertainment and musical artist-driven NFTs, as well as the development of the "Fanpasscrypto" marketplace. Each NFT created is a unique opportunity for a new revenue stream for artists and the two companies.
Friendable's NFTs will be unique and may represent both digital and/or augmented reality images. The NFTs themselves may be images of the entertainers or customized to offer exclusive merchandising and interactions. There are multiple ways for the company to monetize, which may also open the doors for opportunities with brand sponsors and retail brands.
"It's been three long years since the inception of our flagship crypto code SKULLYS. We are proud to bring over 100,000 lines of unique code to the outstanding team over at Fan Pass. With the rise of blockchain and NFT technology, the future is only limited by our imagination," Santo Blockchain Labs CEO Frank Yglesias said about the deal (https://nnw.fm/TL6RK). SKULLYS are a line of reward-based digital collectibles found on the blockchain that uses a specially embedded "pirate code" proprietary to the Santo – A.R.R. (Accept, Relinquish, Reward).
Even with the upcoming NFT offering, Fan Pass is still finding ways to reward and incentivize artists, while other streaming companies are facing complaints over their revenue structures. Platforms like Apple and Spotify are taking heat because of how artist royalty distribution is handled. When monthly fees are paid, they are distributed starting with the most popular artist's royalties and trickling down the ecosystem. Even with the push back from the Union of Musicians and Allied Workers ("UMAW"), there is skepticism that the streaming industry can be shaped to conform to every artist's liking.
Fan Pass has a payment structure for artists that allows them to take a cut of the monthly subscription costs, but also additional forms of revenue, including ticket sales for VIP events, monthly contests, merchandise, and NFTs in the future. Each month, Fan Pass also rewards the top artists and those who are new to the platform. These are only the beginning of what artists will be able to do on the Fan Pass platform as a means of earning a living in the post-pandemic world. Fan Pass also offers premium services that help new and existing artists with merchandise, marketing, and other foundational attributes of their craft.
For more information, visit the company's websites at www.Friendable.com or www.FanPassLive.com.
NOTE TO INVESTORS: The latest news and updates relating to FDBL are available in the company's newsroom at
http://nnw.fm/FDBL
Please see full disclaimers on the NetworkNewsWire website applicable to all content provided by NNW, wherever published or re-published:
http://NNW.fm/Disclaimer

(1)

(0)
Friendable, Inc. (FDBL) Stock Research Links



---