AmpliTech Group Inc.'s (NASDAQ: AMPG) New Trial


Post# of 104
Posted On: 05/20/2021 5:48:27 PM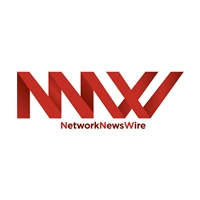 AmpliTech Group Inc.'s (NASDAQ: AMPG) New Trial Order among Positives That Could Drive Financial Turnaround
- AmpliTech Group Inc. announced it had been selected to provide its ultra-low noise amplifiers
- The trial order, issued by a major Fortune 200 defense contractor, is valued at approximately $120,000
- The order for a space program offers AmpliTech the opportunity to demonstrate its capabilities
- It is among other positives that, combined, could drive an important financial turnaround
AmpliTech Group (NASDAQ: AMPG, AMPGW) recently reached a milestone deemed an opportunity for the company to demonstrate its capabilities. The company, which designs, develops and manufactures custom radio frequency ("RF") components for satellite communications ("SATCOM"), commercial, space, defense and military markets, as well as products for the 5G/6G wireless ecosystem, announced it had been selected by a major Fortune 200 defense contractor to provide its ultra-low noise amplifiers in a trial order valued at about $120,000 (https://nnw.fm/rWbF4).
AmpliTech, which prides itself on being a company built on experience, proven technical expertise, superior design heritage and complete customer satisfaction, has developed high-quality amplifiers for use in space-borne satellites and probes that orbit around the earth.
Given the rigors of launching and the requirement to maintain the highest performance in a space orbit for many years, AmpliTech builds these parts using specially developed techniques and procedures that it has continually perfected. The company focuses on being a reliable supplier of high-quality amplifiers for use in situations where the best performance is needed.
It is this quality that Fawad Maqbool, AmpliTech's Founder and CEO, alluded to in his statement following the announcement. "Once again, the importance of having the leading-edge performance in the amplifiers is a major factor for the selection, along with our capability to deliver the highest quality as well," he said.
This trial order for a space program buttresses Fawad's outlook for the remainder of the fiscal year 2021. It follows a similarly positive announcement in which AmpliTech reported that its order backlog had reached $2.2 million at the end of the first quarter of 2021. At the time, Fawad noted that the increased backlog was indicative of growing demand and revenues in the upcoming quarters (https://nnw.fm/YMg8y).
Combined, these positives will be instrumental in helping AMPG bounce back from a financially disappointing year that saw it report a net loss of $1.03 million for the period ended December 31, 2020, down from a net income of $5,945 in 2019. This sharp drop occurred despite an increase in revenue year over year of 11%.
According to its Form 10-K filing (https://nnw.fm/gCzKn), AmpliTech's slip into the red was attributable to the Covid-19 pandemic, as well as an increase in costs related to selling and general and administrative expenses of approximately 46.24% from $1.48 million in 2019 to $2.17 million in 2020. Nonetheless, the company clarified that it expects to continue its business efforts and not shut down – due to pandemic-induced causes – unless otherwise mandated, but also painted a grim picture of 2021 in its outlook for the same reason.
"Difficulties in communicating with our customers' employees and delivery delays due to COVID-19 may impact our ability to meet customer demand, and thus decrease revenue into 2021 and negatively impact our financial condition and results of operation," reads an excerpt from the 10-K filing.
Thus, the trial order is seen as an opportunity for AmpliTech to demonstrate its capabilities on multiple fronts, including proving the forecasted inability to meet customer demand wrong and may well provide the impetus for a financial turnaround by opening AMPG up to an even larger order.
For more information, visit the company's website at www.AmpliTechInc.com.
NOTE TO INVESTORS: The latest news and updates relating to AMPG are available in the company's newsroom at
https://nnw.fm/AMPG
Please see full disclaimers on the NetworkNewsWire website applicable to all content provided by NNW, wherever published or re-published:
http://NNW.fm/Disclaimer

(0)

(0)
AmpliTech Group Inc. (AMPG) Stock Research Links



---