And the hits keep on coming...... from OWC IHUB


Post# of 15612
Posted On: 05/12/2021 2:35:18 PM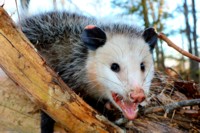 And the hits keep on coming......
from OWC IHUB:
https://investorshub.advfn.com/boards/read_ms...=163760868
So according to Phenix Ziv is responsible for the default status of the Australian patent....
Hmmm....
Ziv came back to the company last May/June.....the company had no money....
I guess Phenix conveniently forgot that DGF had to lend the company money so the proxy votes could be carried out.
I guess Phenix conveniently forgets that according to him DGF is in control of the company.....so why haven't they looked after the fees?
Trying to put this on Ziv is about as absurd as it gets.... I can't even say..nice try Phenix....
You continually show just how
obtuse
your mind really is..LOL
obtuse
/əbˈtjuːs/
adjective
1. annoyingly insensitive or slow to understand.
BTW Phenix..a post on Ihub yesterday asked the question: How can DGF be both a preferred shareholder/creditor and majority owner of the company at the same time..
That post was deleted in seconds by your hand.
It was neither off topic or a personal attack.
You have zero credibility.... zero.

(4)

(0)
OWC Pharmaceutical Research Corp. (OWCP) Stock Research Links



---