Friendable, Inc.'s (FDBL) Fan Pass Projecting Gr


Post# of 323
Posted On: 05/11/2021 4:16:50 PM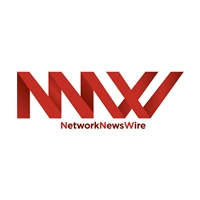 Friendable, Inc.'s (FDBL) Fan Pass Projecting Growth in All Business Areas, Laying Successful Foundation for V2 Release

- Fan Pass new artist signups and live channel activations continued to increase in April
- Friendable expects to release version 2 of Fan Pass during June 2021
- A signed letter of intent between Friendable and Santo Blockchains Labs and Santo Mining Corp. will help provide artists with an additional form of revenue – NFTs
- The music streaming industry is expected to reach $12.36 billion by 2025
Friendable (OTC: FDBL) announced that the final total number of new artist signups to its Fan Pass platform in April 2021 reached 946, a 65% increase over the March 2021 signups. These additional signups are one milestone in a long string of company achievements since Fan Pass was released in July 2020. Additionally, live channel activations rose by 2,250% in April, building on the foundation set by March successes, as the company tests new technological enhancements and onboarding features as part of version 2 of the Fan Pass Live Streaming platform (https://nnw.fm/OQgNs).
The upgrades being tested offer artist members near-instant gratification, which has helped propel growth across all facets of the operation. Other Fan Pass metrics also continue to see rising numbers, proving Friendable's continued efforts to provide enhancements across other platform levels geared toward promoting overall growth. Alongside social media followers, artist testimonials, and the positive recognition of the Fan Pass brand, the company focuses on providing the necessary awareness and assistance needed by the developing artists on the platform.
According to a recent statement from Friendable Inc. CEO Robert A. Rositano Jr. discussing the upcoming version 2 of the platform, the Fan Pass team "has listened, tweaked, and redesigned where needed and added features that can only accelerate our next push to the market. We are looking forward to many exciting developments on the horizon. We expect to be announcing our release of v2 sometime in June 2021," Rositano Jr. added.
Fan Pass is a free artist platform that is centrally focused on the relationship between artists and the fans that fuel them. The platform allows for artists to earn revenue on fan subscriptions, merchandise sales and any live ticket-based online performances. All the monetary earnings for the artist can be monitored from their exclusive Fan Pass artist dashboard.
In addition to the traditional means of revenue, Friendable has taken steps to provide global entertainment and musical artist-driven non-fungible tokens ("NFTs") and has already signed a letter of intent with Santo Blockchain Labs and Santo Mining Corp. (OTC: SANP) for their development. NFTs are units of data stored in a digital ledger (blockchain) certifying the uniqueness of the digital asset. NFTs can be used to represent items including, but not limited to, photos, audio, video, and other digital-based files. "This agreement with Santo should bring some serious excitement to our artists, which we believe will also add a unique and creative component to our business model, current artist offering, and revenue opportunities moving forward," Rositano Jr. explained (https://nnw.fm/1g8NT).
These advancements and new offerings are cementing Friendable's strong position in expanding music streaming market. With the uncertainty of the COVID-19 pandemic still a deciding factor in many in-person events, streaming has filled the gap created by the virus.
Even when in-person events are resumed, the music streaming market is not expected to slow anytime in the future, as many performances will most likely still be livestreamed, as well. By the end of 2021, U.S. music streaming revenue is projected to reach $8.67 billion. The figure is expected to continue growing at a CAGR of 9.27% from 2021-2025, reaching $12.36 billion by 2025. User penetration for 2021 is expected to reach 30.2% and round out the forecast period reaching 40.1% (https://nnw.fm/PR0F5).
Friendable and the Fan Pass platform are leveraging the numerous opportunities emerging from music streaming industry, offering new engagement possibilities for performing artists and the fans who follow them.
For more information, visit the company's websites at www.Friendable.com or www.FanPassLive.com.
NOTE TO INVESTORS: The latest news and updates relating to FDBL are available in the company's newsroom at
http://nnw.fm/FDBL
Please see full disclaimers on the NetworkNewsWire website applicable to all content provided by NNW, wherever published or re-published:
http://NNW.fm/Disclaimer

(0)

(0)
Friendable, Inc. (FDBL) Stock Research Links



---