420 with CNW — New York to Generate More Than $2


Post# of 137
Posted On: 05/10/2021 4:39:48 PM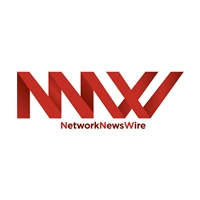 420 with CNW — New York to Generate More Than $240 Million Annually in Cannabis Sales by 2024
According to a recent budget analysis by New York's comptroller, projections show that the state will be raking in more than $240 million in annual cannabis revenue in the near future. For the first year of marijuana sales, New York is expected to bring in only $20 million in fee and tax collections. This is part of a $26.7 billion evaluation in new revenues that the state is expected to bring in for its 2021/2022 fiscal year, under a budget that the state legislature approved in April.
The analysis notes that the new revenue sources with the most substantial fiscal impacts are the corporate and personal income tax increases, despite increased receipts occurring from the legalization of sports betting and cannabis. It adds that while the former revenue sources are only short-term, marijuana represents a long-term revenue opportunity.
The report by Thomas DiNapoli, the state's comptroller, also highlights that the cannabis tax revenue is projected to grow from the $20 million in tax revenue generated for the 2021–2022 fiscal year to over $110 million for the 2022–2023 fiscal year, just over $150 million for the 2023/2024 fiscal year and more than $240 million for the 2024–2025 fiscal year.
The analysis states that the continuous economic recovery of the state has improved predictions, with tax collections outdoing expectations. It adds that New York will benefit from online sports betting, the legalization of recreational cannabis, and new revenues from increases in tax and federal aid, which brings the total down to about $26.7 billion for the state's 2021–2022 fiscal year.
New York Gov. Andrew Cuomo had, in March, signed a bill to legalize adult-use marijuana. As stipulated in the bill, retail shops will be launched after the first retail recreational sales begin. In addition, once home cultivation becomes legal, the bill notes that people could store up to five pounds of cannabis at home.
The bill also stipulated that the taxes collected from cannabis sales would be used to cover the program's implementation costs as well as be utilized for public education and drug treatment to back community reinvestments and be diverted to schools via the state lottery fund.
The final law that was signed was a product of the negotiations between the state's legislature and the governor. As early as January, the governor's office had stated that the legalization of marijuana in the state would create more than 60,000 new employment opportunities, which would stimulate more than $3 billion in economic activity while bringing in about $300 million in tax revenue when the program had been fully implemented.
As New York and other states implement recreational marijuana programs, it will not be long before companies such as Hero Technologies Inc. (OTC: HENC), which favor the model of multi-state operators, come up to serve different markets across state borders.
NOTE TO INVESTORS: The latest news and updates relating to Hero Technologies Inc. (OTC: HENC) are available in the company's newsroom at
https://cnw.fm/HENC
Please see full terms of use and disclaimers on the CannabisNewsWire website applicable to all content provided by CNW420, wherever published or re-published:
http://CNW.fm/Disclaimer

(0)

(0)
Holloman Energy Corp (HENC) Stock Research Links



---