Friendable Inc.'s (FDBL) Fan Pass Platform Sees


Post# of 323
Posted On: 05/05/2021 5:42:18 PM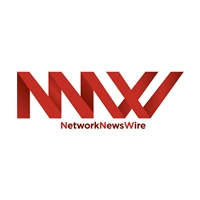 Friendable Inc.'s (FDBL) Fan Pass Platform Sees Record Month in Live Artist Channel Activations as Updated v2 Platform is Readied for Release
- Fan Pass creates the streaming space for artists to gain revenue, go live, and build their fanbase
- Friendable is currently in the beta phase version 2 for the mobile and desk application of the Fan Pass platform, which will feature a new design, technology advancements, backstage VIP access, and scalable social media
- The updated version is expected to become available as early as June 2021
- The global music streaming market is expected to grow exponentially, from $20.9 billion in 2019 to $76.9 billion by 2027
Friendable (OTC: FDBL) announced another record month of growth for its Fan Pass platform, which reported 1,236% of live artist channel growth over March 2021. The increase comes as the company announced that it has entered beta phase version 2 of the Fan Pass mobile and desktop application, featuring an all-new design, technological advancements, backstage VIP access, and scalable social media. These enhancements will benefit both the fans and the artists who use the platform (https://nnw.fm/SgHNi).
At the end of March 2021, 22 live artist channels across various musical genres were completed on the Fan Pass platform. With the number of live performances doubling from the month prior, April was the month that Friendable had expected a significant ramp-up of new live artist channel activation on Fan Pass. The success of the deployed technology and dashboard upgrades have allowed the company to use some of these new features to advance live channels before fully releasing version 2 of the platform.
Friendable anticipates that version 2 will be available in early June 2021. "With entirely new and updated technologies, UI, UX designs, and general interactions and enhancements made on the platform, our team is extremely excited about rolling out version 2 of Fan Pass to our current artists, new artists, and their fans," CEO Robert A. Rositano said.
Since its launch in July 2020, Fan Pass has been growing steadily, positioning itself as a unique avenue for enhanced interaction and engagement between artists and fans in a fully safe, online environment. Always committed to service artists and fans, the team behind Fan Pass has been gathering user feedback about the platform and hopes version 2 will address all issues while exceeding collective expectations.
Fan Pass was designed to give artists a virtual stage, allowing them to earn money while increasing their fan base. The new v2 enhancements will allow for quicker artist onboarding and better navigation of the platform. Artists get to:
Create New Revenue
Artists get paid for live or PPV events
100% of ticket sales go to the artist (less any fees for an agency, agent, manager, etc. if applicable)
Gain a share of the monthly subscription revenue based on "content views" generated by all Fan Pass fans across the platform
Build a Fanbase
Artists upload content to the platform, keeping their fans engaged
Fan Pass has all the promotions that an artist could need – merchandising, marketing, etc.
Go Live – with Livestreaming
Artists sell tickets to live performances and events streamed in the highest quality available right to the fans' phone or computer – all an artist has to do is notify they are going live, and fans stay in the loop!
Fan Pass also offers a Pro Services option, which covers everything from graphic design to marketing to merchandising. Services start at $90 (currently $45 with the promotional pricing) for a Basic Marketing Materials Package and increase to $1000 (currently $500 with the promotional pricing) for the customized Merch Collection. Fan Pass Pro Services is one of the many perks that artists joining the platform have access to.
With its livestreaming services and options, Friendable is well positioned to become a top platform of choice for musicians and fans alike due to the opportunities for continued engagement and revenue generation, earning Fan Pass a prominent role in the fast-growing global music streaming market. In 2019, before the pandemic, the music streaming sector was valued at $20.9 billion, but it expected to expand at a CAGR of 17.8 percent and reach $76.9 billion by 2027, amid growing interest in music streaming services (https://nnw.fm/0Mm7j).
For more information, visit the company's websites at www.Friendable.com or www.FanPassLive.com.
NOTE TO INVESTORS: The latest news and updates relating to FDBL are available in the company's newsroom at
http://nnw.fm/FDBL
Please see full disclaimers on the NetworkNewsWire website applicable to all content provided by NNW, wherever published or re-published:
http://NNW.fm/Disclaimer

(0)

(0)
Friendable, Inc. (FDBL) Stock Research Links



---