420 with CNW — Cannabis Legalization Bill Advanc


Post# of 135
Posted On: 05/04/2021 5:01:49 PM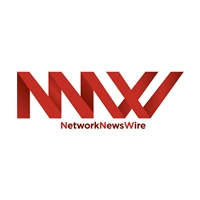 420 with CNW — Cannabis Legalization Bill Advanced to Montana Governor's Desk

Montana's state legislature has approved a legislation that establishes the recreational cannabis program voters had approved during the November 2020 elections and advanced it to the governor's desk. Last week, the House approved HB 701, which had thrice been modified by the state Senate. The retail sale of recreational cannabis in the state is scheduled to begin early in 2022.
The legislation, which was introduced nearly five weeks ago, has been amended a number of times in both the House and Senate chambers, with some officials voting to prevent it from advancing.
Earlier last week, a group of GOP legislators came together and opposed the form of the legislation that the Senate had come up with after negotiations in the upper chamber. The bill had indicated that home cultivation would be allowed, that a special court to handle expungement cases would be established and that any surplus funds would be directed to conservation easements. As it is currently written, the legislation would also finance a substance abuse alleviation program called HEART Fund, which was proposed by the state's governor.
House Republicans voted down the legislation because it had not banned home cultivation, eliminated the possibility of a local nonmandatory excise tax and lowered the tax on recreational marijuana sales.
Instead of sending the bill to a special conference committee, legislators decided to suspend House rules and, with the assistance of the legislation's sponsor Rep. Mike Hopkins, who gave a motion to revisit the vote, approve the legislation.
Rep. Bill Mercer, who had opposed the bill, argued that Montana would be ring-fencing a lot of the projected revenues from the recreational cannabis program, with no knowledge of how much they would be required to spend. He noted that medical cannabis cardholders, who would have had to pay 4% tax as per the legislation, would be less willing to pay for recreational cannabis at the 20 percent rate.
Mercer added that allowing the local-optional excise tax could allow for the establishment of sales taxes, which would be problematic.
Hopkins stated that fellow legislators had to choose between I-190, the measure approved by voters, and his bill, HB 701. He explained that if his legislation hadn't been approved before the session came to an end, the recreational cannabis market would have been established under the stipulations in the I-190 measure. Hopkins' bill also includes a clause to utilize recreational cannabis taxes to finance conservation easements in the program called Habitat Montana.
In the end, the bill was passed, and it now heads to the state governor's desk for enactment into law.
If the bill gets the nod from the governor, Montana could be destined to see the mushrooming of highly competitive cannabis companies, much like what happened in the California marijuana industry. Grapefruit USA Inc. (OTCQB: GPFT) is an example of the entities flying high in California.
NOTE TO INVESTORS: The latest news and updates relating to Grapefruit USA Inc. (OTCQB: GPFT) are available in the company's newsroom at
http://cnw.fm/GPFT
Please see full terms of use and disclaimers on the CannabisNewsWire website applicable to all content provided by CNW420, wherever published or re-published:
http://CNW.fm/Disclaimer

(0)

(0)
GRAPEFRUIT USA INC. (GPFT) Stock Research Links



---