Study Finds US Can Sell Only EVs by 2035 Due to In


Post# of 436
Posted On: 05/04/2021 4:58:14 PM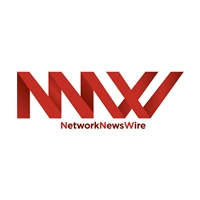 Study Finds US Can Sell Only EVs by 2035 Due to Industry Advances
After decades of heating up the atmosphere and driving climate change, most of the world has now decided to go green. Transportation accounts for up to 24% of global carbon emissions, and most governments have pledged to replace internal combustion engine vehicles with zero emission electric vehicles ("EVs") over the next few decades in a bid to reduce their carbon emissions.
However, the problem is most EVs on the market are expensive, meaning a large portion of drivers who would like to purchase an EV simply cannot afford to. At current prices, most countries probably won't be able to reach their electric vehicle targets.
According to a new study, however, the United States may be able to achieve its goal of phasing out the sale of new gas-powered vehicles by 2035, thanks to industry advances and plummeting battery prices. Despite being the second-largest market for electric vehicles, battery electric vehicles currently make up only 2% of the vehicles on American roads. Sky-high costs coupled with insufficient charging stations have kept many drivers from making the switch. However, while charging infrastructure in the country has gradually improved, high upfront costs have kept electric vehicles from many drivers' reach.
The study from the University of California, Berkeley found that EV battery prices will drop drastically over the next decade, making electric vehicles a lot more affordable. Additionally, advances in EV technology have allowed EV makers to develop vehicles that are efficient and require less maintenance. Together, reducing battery prices and industry advances will rapidly increase EV adoption, ultimately saving drivers around $2.7 tn in costs by the year 2050.
Consequently, researchers say, the United States could technically be able to ban the sale of new petrol- and diesel-powered vehicles within the next 15 years. According to Amol Phadke, the study's co-author and a senior scientist at the University of California, Berkeley, electrifying transport is essential if the country wishes to meet its carbon emission goals. With the development of fast-charging technology and batteries with a range of at least 250 miles, the factors barring EV adoption are slowly fading away.
However, the report notes that the electric vehicle sector will need the government's help if EVs are to eventually replace gas-powered vehicles. Government policies that subsidize electric vehicle and support the development of public-charging infrastructure will be crucial for the nation to meet its carbon emission goals. Melissa Lott, a Columbia University energy policy expert, notes that authorities should also find a way to provide low-income people as well as those residing in high-density housing with EV charging infrastructure.
Seeing as lots of companies, such as Net Element (NASDAQ: NETE), are venturing into the electric vehicle space, it is easy to see why the study above predicts that it is possible for EVs to be the only vehicles sold within U.S. borders by 2035.
NOTE TO INVESTORS: The latest news and updates relating to Net Element (NASDAQ: NETE) are available in the company's newsroom at
http://ibn.fm/NETE
Please see full terms of use and disclaimers on the Green Car Stocks website applicable to all content provided by GCS, wherever published or re-published:
https://www.GreenCarStocks.com/Disclaimer

(0)

(0)
Net Element International (NETE) Stock Research Links



---