Computer Analysis May Help Create Personalized Hea


Post# of 5
Posted On: 05/04/2021 4:56:09 PM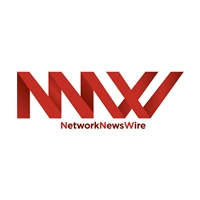 Computer Analysis May Help Create Personalized Healthy Diets

A mathematical model developed by scientists from Sweden's Chalmers University of Technology has been designed to help researchers create tailored diets and new probiotics to prevent illnesses. The lead author of the study, Prof. Jens Nielsen, explained that intestinal bacteria played a crucial role in the development of illnesses and the quality of an individual's health and noted that the mathematical model would be very helpful in these areas. The study was reported in the "PNAS" journal.
The new study highlights the performance of the mathematical model in making predictions associated with a couple of prior clinical studies: one that involved adults who suffer from obesity in Finland and another that involved Swedish infants.
The aforementioned studies measured various health indicators, which scientists sought to compare with the predictions made by their mathematical model. They discovered that the model was highly accurate in predicting numerous variables.
In addition, the studies had measured how intestinal bacteria in obese grownups changed after adopting a restricted diet. Once again, the predictions from the mathematical model proved to be accurate.
Nielsen stated that the model's results were encouraging and asserted that it could be utilized in developing specially tailored diets. He added that the mathematical model they had designed was unique as it considered all the variables that may influence how various bacteria functions and grows. He explained that the model included data on how food made its way through the gastrointestinal tract and how this influenced the bacteria along the way.
The data used to develop the model was acquired from years and years of pre-existing clinical research.
Nielsen also noted that research on the intestinal bacterial composition or the human microbiome and diet was a research field that generated a lot of interest, both from the general public as well as researchers. This, he said, was because a change in the bacterial composition of intestinal bacteria could signify or be linked to various diseases, including cardiovascular ailments, diabetes or obesity. Additionally, changes in the composition could also influence how an individual's body responded to personalized diets or various types of cancer treatments.
Nielsen revealed that his team of researchers would, in future studies, utilize the model in clinical studies. He also disclosed that they had already collaborated with the Sahlgrenska University Hospital to conduct a study in which older women were being treated for osteoporosis using Lactobacillus reuteri, a type of bacteria. Thus far, researchers had observed that some patients responded better to the treatment than others, and the model would be utilized in analyzing why this happened.
If such computer-aided customized diets become a reality, the world may see fewer cases of desperately ill patients suffering from the kind of central nervous system and brain cancers that companies such as CNS Pharmaceuticals Inc. (NASDAQ: CNSP) are constantly at work to find new remedies for.
NOTE TO INVESTORS: The latest news and updates relating to CNS Pharmaceuticals Inc. (NASDAQ: CNSP) are available in the company's newsroom at
https://ibn.fm/CNSP
Please see full terms of use and disclaimers on the BioMedWire website applicable to all content provided by BMW, wherever published or re-published:
http://BMW.fm/Disclaimer

(0)

(0)
CNS Pharmaceuticals Inc. (CNSP) Stock Research Links



---