$NBIO May 4, 2021 / Nascent Biotech, Inc. (OTCQB:N


Post# of 4922
Posted On: 05/04/2021 8:32:15 AM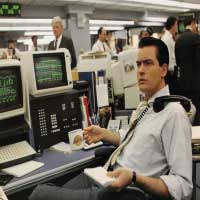 $NBIO May 4, 2021 / Nascent Biotech, Inc. (OTCQB:NBIO) ("Nascent Biotech", "Nascent", or the "Company&quot

, a clinical-stage biotechnology company pioneering the development of monoclonal antibodies targeting treatment of various cancers and viral infections, is pleased to announce further strides toward the elimination of toxic debt and dilution risk with the preemptive settlement of its outstanding convertible note liability (the "Note&quot

held by Harbor Gate Capital LLC ("Harbor Gate&quot

.
Under the terms of the Note, Harbor Gate had the right to redeem the outstanding liability in the form of an equity conversion that presented dilution risk for Nascent shareholders. The Note's total value at the time of preemptive settlement was $115,000, which includes principal, accrued interest, and prepayment value.
In addition, as of April 1, 2021, all preferred shares associated with prior convertible financing instruments have already been converted. Only one convertible note remains open, which will not come due until August 2021.
"We continue to advance in our mission to eliminate all remaining dilution risk from prior funding rounds, and our latest note payoff represents a substantial step in that process," noted Sean Carrick, CEO of Nascent Biotech. "With all prior conversions already effective in our outstanding share supply, and the Harbor Gate note now settled, we have almost entirely eliminated outstanding dilution risk for shareholders."

(0)

(0)
---