420 with CNW — Statistics Show Marijuana Industr


Post# of 209
Posted On: 05/03/2021 5:17:11 PM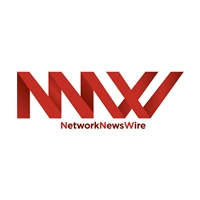 420 with CNW — Statistics Show Marijuana Industry Registering Increases in Employee Compensation
Despite its relative youth, the state legal cannabis industry has proven to be quite profitable. The sector has provided states with millions of dollars in tax revenue at a time when their coffers were running dry and employs hundreds of thousands of Americans across the country. According to a new report, marijuana's soaring success over the last few years has resulted in year-over-year increases in compensation packages for most lower-, mid-, and top-level employees.
Additionally, the marijuana industry is much more disciplined with pay compared to how some companies acted three to four years ago, says Dan Walter, a compensation specialist and managing consultant with BlueFire Cannabis by FutureSense. The national compensation strategies firm provided payroll data from marijuana companies for the report.
Walter notes that while CEOs and other executives may earn less than what their contemporaries in mainstream industries earn, specialists at large cannabis companies bring home the same or even more than what mainstream specialists earn. Even so, compensation packages for lower-level and executive positions steadily increased. On the other hand, mid-level employees have experienced only modest compensation increases and even, in some cases, declines.
Companies that deal in cultivation and retail enjoyed increased sales and consequently upped their employees' pay while those in manufacturing saw more modest growth. Even though the cannabis space is becoming more competitive, CannabizTeams CEO Liesl Benard says multistate operators ("MSOs") keep hiring from the same limited talent pool and thus push salaries up. Walter adds that a cannabis company with at least 50 employees will have to pay a C-suite officer around $150,000–$200,000 on top of paying their lower-level employees at least $15 an hour.
As businesses in the cannabis space grow older and larger and become more complex to manage, they require managers with certain skill sets and experience. A CannabizTeamz reports shows that companies have been drawing experienced individuals from industries such as biotech, retail, financial services and consumer packaged goods, to name a few, increasing average compensation for executives by 16% in 2020.
Cannabis companies prefer candidates with extensive backgrounds in compliance, lawyers and chief financial officers ("CFOs") from global companies, and retailers with experience managing several stores, Benard says, and those leaders don't come cheap. Candidates who have experience with state legal cannabis on top of working in mainstream industries are in even more demand, increasing their average compensation packages.
Data from Vangst, a Vancouver-based cannabis recruitment firm, shows that salaries in the cultivation space increased 5% from 2019 to 2020, retail salaries went up 3%, and cultivation directors and managers saw a 25% and 3% bump respectively. However, the extraction sector saw a 4% reduction, and lower level salaries either decreased or remained static.
It is gratifying that cannabis sector players such as The Alkaline Water Company Inc. (NASDAQ: WTER) (CSE: WTER) are contributing towards giving people well-paying jobs as well as bringing other benefits to the communities in which they operate.
NOTE TO INVESTORS: The latest news and updates relating to The Alkaline Water Company Inc. (NASDAQ: WTER) (CSE: WTER) are available in the company's newsroom at
http://cnw.fm/WTER
Please see full terms of use and disclaimers on the CannabisNewsWire website applicable to all content provided by CNW420, wherever published or re-published:
http://CNW.fm/Disclaimer

(0)

(0)
Alkaline Water Company Inc. (WTER) Stock Research Links



---