Researchers Find That Disrupted Sleep Could Result


Post# of 4
Posted On: 05/03/2021 5:08:38 PM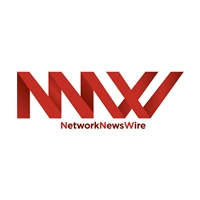 Researchers Find That Disrupted Sleep Could Result in Early Death
A recent study has found a clear link between a higher risk of dying from illnesses of the heart and blood vessels and the duration and frequency of unconscious wakefulness throughout night-time sleep.
The researchers discovered that in comparison with the general female population, women who underwent unconscious wakefulness for long periods of time had a higher risk of dying from a cardiovascular ailment. The research findings were reported in the "European Heart Journal."
The study, which had 8,001 male and female participants, could not find a clear link in males as their cardiovascular death risk only grew by a quarter when compared to the general male population.
The researchers describe unconscious wakefulness as a normal part of sleep. It is also referred to as cortical arousal and is said to occur rather spontaneously. It's part of the ability of an individual's body to respond to situations that could possibly be dangerous, such as breathing becoming obstructed. Other triggers include noise, light, temperature, trauma, limb movements and pain.
An associate professor for the cardiology department at the Maastricht University Medical Center, Dominik Linz explained that while an individual may consciously become aware of their environment, depending on the strength of the arousal, which usually doesn't happen. This is why, despite the sleep fragmentation, individuals may feel tired or exhausted in the morning but will not be cognizant of the arousals.
Prior research has demonstrated that sleep duration, whether too long or too short, is linked to a higher risk of death from cardiovascular illnesses as well as other causes.
This recent research was conducted in collaboration with a group of researchers from the University of Adelaide's School of Electrical and Electronic Engineering. The group was led by Associate professor Matthias Baumert.
The researchers examined data obtained from sleep monitors worn throughout the night by women and men who had taken part in three separate studies, including the Sleep Heart Health Study, the Study of Osteoporotic Fractures and the Osteoporotic Fractures in Men Sleep Study. The participants were followed up for a period of six to eleven years.
Linz noted that it was unclear why there was a difference between women and men in the associations but speculated that the body's response to arousal or triggers that caused an arousal could explain the increased risk of cardiovascular death in women. He added that advising patients to practice good sleep hygiene while also minimizing noise pollution at night could help decrease the arousal burden.
The research spotlight isn't only being put on complications resulting from sleep disruptions. Other companies are looking into different health complications, and Imagin Medical Inc. (CSE: IME) (OTCQB: IMEXF) has succeeded in designing techniques and technology that can help clinicians get a better view of cancerous tissues during surgical procedures.
NOTE TO INVESTORS: The latest news and updates relating to Imagin Medical Inc. (CSE: IME) (OTCQB: IMEXF) are available in the company's newsroom at
https://ibn.fm/IMEXF
Please see full terms of use and disclaimers on the BioMedWire website applicable to all content provided by BMW, wherever published or re-published:
http://BMW.fm/Disclaimer

(0)

(0)
Imagin Medical Inc. (IMEXF) Stock Research Links



---