Trading Summary - May 3. All OTC market top tra


Post# of 4098
Posted On: 05/03/2021 4:53:11 PM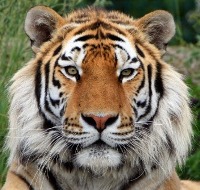 Trading Summary - May 3.
All OTC market top traders were
again
busy elsewhere - primarily on significant movers / reloaders
$ENZC $SFLM $PSRU $BRGO $OTTV $HIPH.
Overall, just 39,930 shares were bought
today - in the range .0785 > .0970 from those attempting the
usual
paint downs and walked down asks..
Remember - you don't have to get the bottom price when we are looking at .5 > $2 long-term
- based on the thin share structure and the price bands most shares held were bought.
We have already demonstrated twice now
- on February 11 and on March 5 -
how the hold back attempts
of the scammers who try to dupe people to sell into their waiting bids
can be taken out anytime just one or two traders decide to do so.
Expect a move up to .5+ - then $1+ > $2 - at some point
over the coming days, weeks and months.
$EVSV is exceptionally thin to the upside
due to the
very low Unrestricted Outstanding shares count
of
only 7.4M
- with reductions known to be coming per the February 19 update.
Watch out for updates ahead on:
- Acquisition of a suitable location for the indoor mj grow facility in MI.
- Planting of the 2021 crops in WI - and regular video updates thereafter.
- New large pest control contracts recently referred to but not yet PR'ed.
- Sales of the first hemp distillate from the 2019 crop.
- Sales of the processed 2020 crop in 2021 Q4.
- The hemp expansion in FL.
Latest DD here:
https://investorshangout.com/post/view?id=6105496

(0)

(0)
Enviro-Serv, Inc. (EVSV) Stock Research Links



---
"Per Ardua Ad Astra" - "Through Adversity To The Stars"

A very apposite motto for those who trade successfully in the OTC market..

All posts are my opinion - trade at your own risk.