$GTCH We've all been there. We are ready to make a


Post# of 1205
Posted On: 05/03/2021 1:43:55 PM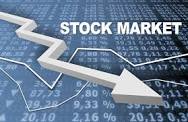 $GTCH We've all been there. We are ready to make a high-value purchase that we've spent weeks thinking about, maybe a new gaming console, a designer handbag or a vacation rental. And surprise, surprise, the transaction is declined, even though we are well below the card limit."

"But now, by combining historical trends and transaction variables, PayPal's machine learning models can help predict in advance if a user's card will be declined for a transaction and prevent the purchase from being completed. If a decline is predicted, we can create a custom experience for the user that will ensure a valid purchase goes through, which has resulted in improvement of auth rates between 60-240 bps for certain merchants. For example, we can surface a different payment method within a user's PayPal wallet that has been successful in the past. We can also prompt a secondary form of authentication using 3D-secure or request a CVV to make sure the user is who they say they are."

(0)

(0)
---
Consider all my posts my opinion and not advice to buy or sell anything. I post on stocks I own or am considering owning. Do your own DD!