$SGTM huge achievements during the third quarter e


Post# of 4810
Posted On: 05/03/2021 1:43:02 PM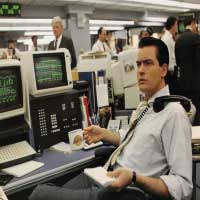 $SGTM huge achievements during the third quarter ending Sept. 30, 2020, include:

Completion of company name and trading symbol change, finalized July 21 (view release).

Decrease of authorized shares from 3,249,000,000 to 250,000,000, a 93% reduction, as of July 21 (view release).

Receipt of IPEMA certification to recycle tree and storm waste into public playground surfacing material, a $4 billion market, on July 23 (view release).

Completion of construction on Waste Management landfill facility, increasing mulch manufacturing capabilities, on July 28 (view release).

Expansion of vertically integrated operations with the addition of new grapple hauling trucks to the Company's fleet, announced Aug. 5 (view release).

Receipt of permit approval to accept debris and manufacture mulch at the Company's largest state-of-the-art facility, announced Aug. 13 (view release).


(0)

(0)
---