$CANB Can B Corp. Acquires Assets From Leading-Edg


Post# of 26014
Posted On: 05/03/2021 1:38:19 PM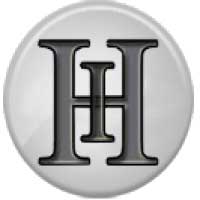 $CANB Can B Corp. Acquires Assets From Leading-Edge Hemp Technology Group Adds Expertise in Pharmacokinetics for the Confluence of Science, Nature, and Culture
HICKSVILLE, NY / ACCESSWIRE / March 18, 2021 / Can B Corp. (OTCQB:CANB) ("Can B" or the "Company&quot

, a diversified health and wellness company, is pleased to announce it has closed on the acquisition of assets and talent from a hemp derivative development and manufacturing group. A newly formed wholly-owned subsidiary, Botanical Biotech LLC ("BB&quot

, will be the new home for Florida-based research & development laboratory and extraction facility for the Company. BB will focus on developing and implementing new pharmacokinetics technology and partnering with global and emerging brands to create innovative products and solutions that are positioned for sustainability and wellness and are culturally driven.
The new subsidiary will be led by President Bradley Lebsock. BB will aim to improve upon what Mother Nature has given us by using cutting-edge science to develop innovations that offer a greater value proposition by optimizing the formulation of plant-based products to improve the bio-availability of bio- active compounds and ensure long-term stability to ensure the consumer has a consistent experience. There are several strategies that can be used to enhance the liberation, solubilization, and absorption of bio-active compounds. BB's extensive experience utilizing these pharmaceutical homogenization techniques allowing us to manipulate molecules and offer scalable cost-effective formulations paired with the ability to articulate the unique value propositions of a formula through our in-house marketing and communications team.
B&B's team are at the forefront of hemp isolate extraction into CBG, CBN, and other cannabinoids found in the hemp plant. According to a February 2020 Healthline Media report, "CBD and CBG are both non-intoxicating cannabinoids, meaning they won't make you high, and both interact with the same receptors in the body, according to a 2018 study Trusted Source, and appear to have anti-inflammatory effects". The article goes on to name a plethora of possible additional benefits of the CBG and CBN cannabinoids.
Marco Alfonsi, Can B's Chief Executive Officer, commented, "We are thrilled to bring Brad's team under our umbrella and leverage their scientific approach to our current and future developed products. Their product development and science-based technology and innovations will benefit our proprietary brands and Pure Health Products production facility in WA. We look forward to working more closely with Brad and his team at Can B Corp."
Image:
https://www.accesswire.com/users/newswire/ima...525-1.jpeg

(0)

(0)
---