$TINO update on the current situation with a trans


Post# of 7543
Posted On: 05/03/2021 7:47:08 AM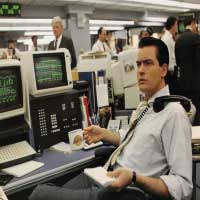 $TINO update on the current situation with a transaction entered into with Executive Industries on December 18, 2020, embracing all challenges and promising great results to its shareholders as the company announces progress made regarding the engagement of new advisors regarding the removal of the stop sign on OTC Markets from the company's current information.

Executive Industries, a division of Here To Serve Holding Corp. is working hard and feels confident about doing the accounting for Tamino Minerals Inc. for the last two years to qualify Tamino for Pink Sheet "current" status.

After reviewing all the information presented to our newly appointed and promising expert advisors, the company will issue an additional 15 million rule 144 shares to BBVI Consulting SA in order to assist us in new tasks regarding Tamino Minerals, Inc. We will provide additional information as these tasks are completed.

Executive will communicate with all parties on Tamino's behalf including a PCAOB auditor and the securities attorney which are both required to bring Tamino to OTCQB status.

Tamino Minerals plans to compensate Executive Industries 30 million rule 144 shares to resolve the current stop sign status and do all the necessary work to bring Tamino current as was previously agreed.

Company management takes great pride in its potential shareholders and is excited that they will soon be able to perform their proper due diligence.


(0)

(0)
---